International Volvo Photo Locations Part 363



Hotel 3 Falke was located on Falkoner Allé in Frederiksberg, a suburb west of Copenhagen, Denmark.
Today, at this location the Scandic Falkoner Hotel is active, earlier there was a Radissons Hotel in this building.
The Hotel 3 Falke is part of the Falkoner Center. Falkoner Centre (Danish: Falkoner Center) is a hotel and conference complex located in the Frederiksberg district of Copenhagen, Denmark. It mainly consists of Scandic Falkoner Hotel & Conference Centre. It has two venues which play host to both conferences such as concerts and shows.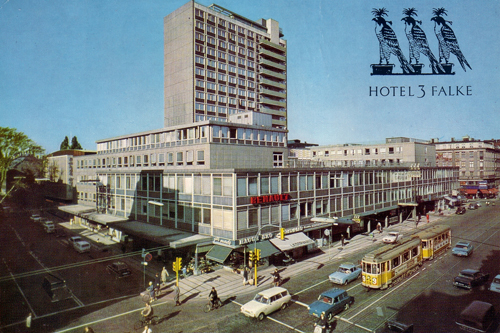 The corner of Falkoner Allé and Howitzvej where the centre complex now stands, was previously the site of Frederiksberg's first town hall which was built there in 1886 but torn down in 1953. The new centre was built between 1958 and 1959 to a Modernist design by Ole Hagen. It was the tallest building of Denmark from 1958 to 1960, when it was surpassed by the Radisson Blu Royal Hotel. It was the site of the last concert by Judy Garland on March 25, 1969 with opening act by singer Johnnie Ray. The Doors also played there. It was renovated in 1987 and given a new stainless steel cladding.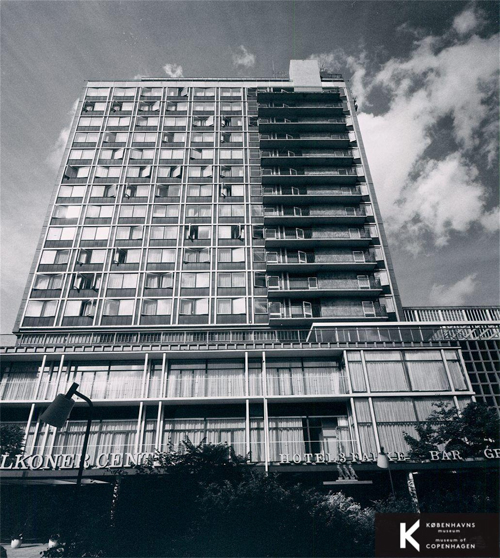 The hotel was previously owned by SAS but changed hands in connection with the company's sale of its hotel activities to Radisson Blu. Since 2019, the hotel is owned by Scandic Hotel Group. Scandic is the largest Nordic hotel operator with a network of about 280 hotels with 57,000 rooms in six countries and annual sales of SEK 18 billion 2018.
Falkoner Centre contains two venues. The larger one, Falkonersalen (formerly Falkoner Teatret), with a capacity of some 2,000 people, is mainly used for conferences and single-day events such as Annual general meeting. Falkoner Teatret was a very popular venue for concerts during the 1970s and 1980s. The smaller one, Falkonerscenen, was originally a cinema but is now used for cultural activities such as concerts and theatrical performances and shows.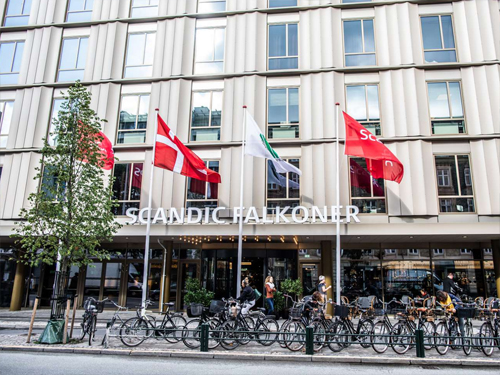 Scandic Falkoner is uniquely located in the traditional and attractive Frederiksberg theatre district in Copenhagen. Step outside our hotel and you'll find yourself on lively Falkoner Allé. From here you can shop all around the neighbourhood's pleasant streets, sit down in one of the many cafes or jump on the metro, which is just steps away from our hotel. If you're looking for a calm moment and some fresh air, then lace up your running shoes or enjoy a relaxing walk in the area's many green oases, such as the idyllic Frederiksberg Gardens. If you're looking for ways to entertain the kids, Copenhagen Zoo is close by offering adventures for the whole family.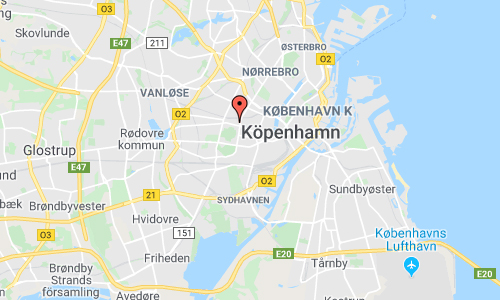 More information at da.wikipedia.org and scandichotels.com.