International Volvo Photo Locations Part 362



Hotel Marina is located on Vedbæk Strandvej in Vedbæk, Greater Copenhagen.
They offer great rooms at an amazing location, some with ocean view over the Oresund. Hotel Marina is the ideal choice for most travelers. Families and couples have great opportunities to enjoy nature, culture, and attractions. Business travelers will have a nice base during their stay as it is possible to host meetings and conferences and there are easy transport options to Copenhagen. At the hotel in Vedbæk, you will get free access to a fitness room, WiFi, parking, and "hyggelige" surroundings.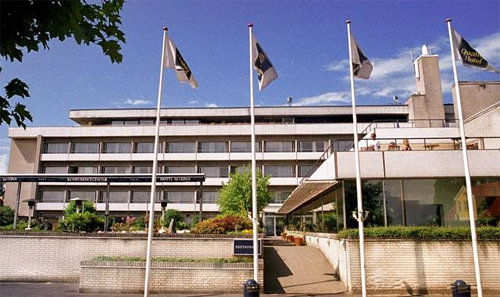 Vedbæk is located in the northern part of Greater Copenhagen, on the border between Copenhagen and North Zealand. Across the road from Hotel Marina is the harbour. Next to this is Vedbæk beach where a wooden pier stretches out into the ocean. 20 minutes from Hotel Marina is the amusement park and themed garden Dyrehavsbakken. Just 5 minutes from the hotel is Jægersborg Hegn and Dyrehave, which is part of the UNESCO heritage side in North Zealand, the par force hunting landscapes.
Hotel Marina's surroundings are beautiful and full of activities. But the hotel is also located in short distance from Copenhagen. The city center can be reached with the coastal railway a few hundred meters from the hotel. There are also direct lines to Copenhagen Airport from Vedbæk station.
Hotel Marina is situated in beautiful, natural surroundings and is located in short distance to lots of exciting attractions. Among these are the UNESCO-heritage Dyrehaven and the amusement park Bakken. Also, the public transportation nearby offers easy access to sights such as Louisiana, Kronborg Castle, and everything in central Copenhagen.
Vedbæk is a wealthy suburban neighbourhood on the coast north of Copenhagen, Denmark. It belongs to Rudersdal Municipality and has merged with the town of Hørsholm to the north. The area has been inhabited for at least 7,000 years, as evidenced by the discovery of a Mesolithic cemetery of the Ertebølle culture. By the 16th century, there were a few small farms and fishermen's houses on the site and in the 18th century, well-to-do townsfolk from Copenhagen started to build country houses in the area. After a paddle steamer began to call at Vedbæk on its journey from Copenhagen to Helsingør, there was an influx of visitors. There are a number of large country houses and a historic church. There has been a railway station for some time and there are popular sandy beaches to the north and south. Enrum Forest is open to the public and provides recreational facilities.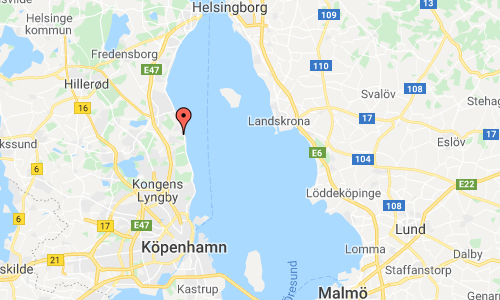 More information at hotelmarina.dk and en.wikipedia.org.