International Volvo Photo Locations Part 366



American Vintage is a fashion store located on Antonigade in Copenhagen, Denmark.
"Find our timeless basics and iconic pieces for women and men in your shop American Vintage . American Vintage is the story of authentic fashion that suits all types of personalities. It is an ode to simplicity whose distinctive codes open the door to a contemporary style. The brand's trademark style is underpinned by casual cuts and a nuanced colour range. The use of natural materials, quality feel of fabrics and vintage treatment give depth and life to the pieces. The meticulous craftsmanship produces a truly sensory experience. The American Vintage collections mix fashion and emotions, creating the perfect link between the seasons and generations."
American Vintage is located on Antonigade in Copenhagen. American Vintage is located in the idyllic neighborhood in the middle of Copenhagen which has a fantastic street environment including. on Strøget.
Antonigade is a street in the Old Town of Copenhagen, Denmark. It runs from Pilestræde in the southwest to Kristen Bernikows Gade in the northeast. No. 3 and No. 9 are listed on the Danish registry of protected buildings and places.
The street was in the Middle Ages known as Lille Pilestræde (Little Pilestræde). Its name was later changed to Antonistræde after the Hospital Brothers of St. Anthony in Præstø who until the Reformation owned a building approximately where Silkegade 6Mbsash&8 is today. The street was renamed Antonigade in connection with an extension in 1901.
The red house on No. 3 dates from before 1682 but was expanded with extra height some time between 1713 and 1733 and altered between 1768 and 1779.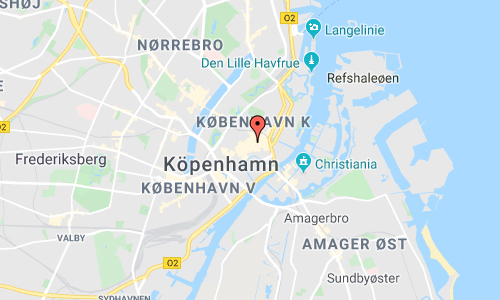 More information at dk.americanvintage-store.com and en.wikipedia.org.