International Volvo Photo Locations Part 365



Dag Hammarskjölds Allé is a street on Østerbro in Copenhagen, which goes from Østerport Station to Lille Triangel . The street was given its current name in 1962 following the death of UN Secretary General Dag Hammarskjöld the year before. Before 1962 this stretch was part of Østerbrogade. On this wide stretch are tree-lined trees lime trees which testify that this was the approach to Østerport, when Copenhagen was still surrounded by ramparts. The tree had been planted on the initiative of General Ernst Peymann in 1787.
In the building pictured above on Nr. 26: Konsul Franz Norstrands villa, which formerly housed the Embassy of Canada and for many years was Canada's ambassador's residence. Anders Kirk Johansen, heir to Lego, bought the villa in 2011, but does not live there. It was designed by Albert Oppenheim 1929.
Albert Oppenheim was a Danish architect who especially designed villas for the bourgeoisie around the First World War. His houses often bear the mark of English New Baroque, but since then he has moved towards neoclassicism. He was the brother of painter Ville Jais Nielsen.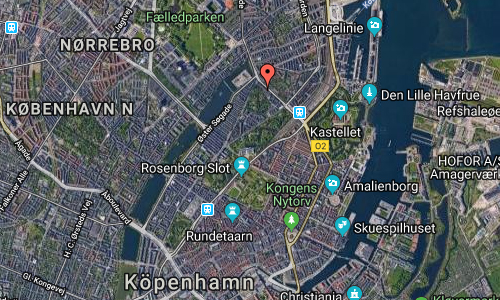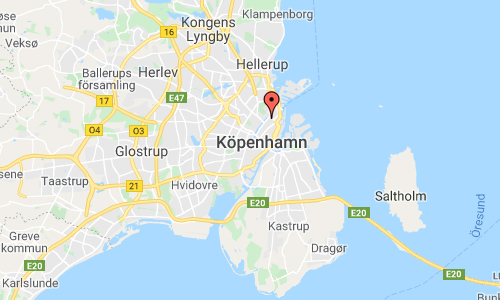 More information at da.wikipedia.org.