Volvo Photo Locations Part 94


Lilla Bommen is a marina in the city center of Göteborg, at the edge of the Göta Älv, but also the name of a large area of ​​land around the harbor. The port is considered to originate in the 1640. At the west side of the marina lies the Göteborg Opera that was completed in 1994. At the east side of the marina is an office area with high-rise which also bears the name Lilla Bommen but popularly known as Skanskaskrapan or lipstick. The Barken Vikingp is located east of Lilla Bommen. The marina was completed in 1860, and was 525 meters long with a water depth of 3.5 meters.
The Viking (better known by the ship type as a prefix, Barken Viking) is a four-masted steel barque, built in 1906 by Burmeister & Wain in Copenhagen, Denmark. She is reported to be the biggest sailing ship ever built in Scandinavia.
Viking was originally built as a sail training ship for the rapidly growing Danish merchant fleet. At that time, seaworthiness and cargo capacity were given top priority.
Viking came to Göteborg, Sweden permanently in 1950, as a home for various shipping organizations, and later became a school of seamanship. Today she is moored in the Göteborg guest harbor as hotel "Barken Viking". The owner is the Liseberg amusement park.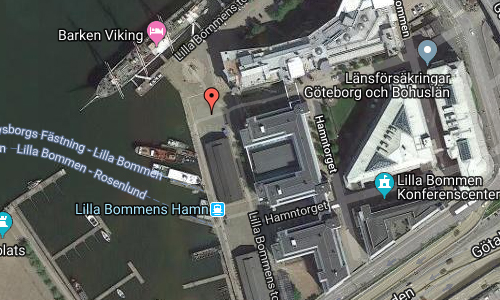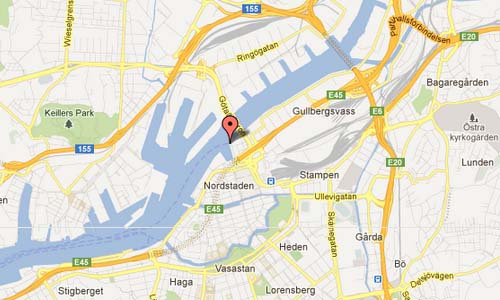 More information on wikipedia.org, www.stromma.se and liseberg.se