International Volvo Photo Locations Part 152


The Vasco da Gama Bridge (Portuguese: Ponte Vasco da Gama) is a cable-stayed bridge flanked by viaducts and rangeviews that spans the Tagus River in Parque das Nações in Lisbon, capital of Portugal. It is the longest bridge in Europe (including viaducts), with a total length of 17.2 km, including 0.829 km for the main bridge, 11.5 km in viaducts, and 4.8 km in dedicated access roads. Its purpose is to alleviate the congestion on Lisbon's other bridge (25 de Abril Bridge), and to join previously unconnected motorways radiating from Lisbon.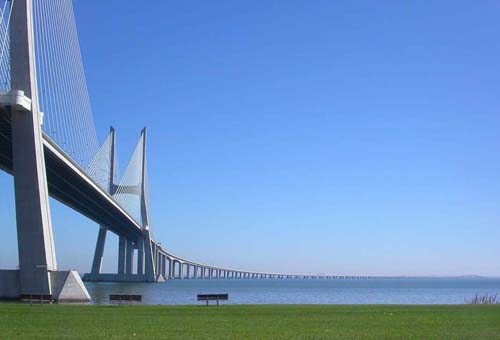 Construction began on February 1995; the bridge was opened to traffic on 29 March 1998, just in time for Expo 98, the World's Fair that celebrated the 500th anniversary of the discovery by Vasco da Gama of the sea route from Europe to India.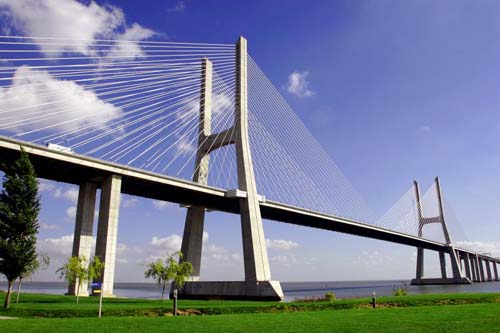 The bridge carries six road lanes, with a speed limit of 120 km/h, the same as motorways, except on one section which is limited to 100 km/h. On windy, rainy, and foggy days, the speed limit is reduced to 90 km/h. The number of road lanes will be enlarged to eight when traffic reaches a daily average of 52,000.
More information on en.wikipedia.org, www.portaldasnacoes.pt and www.lusoponte.pt.