Volvo Photo Locations Part 162


Magasinsgatan is a small street in the old part of Göteborg, it is one of the trendiest neighborhood of Göteborg today!
The streets around Magasinsgatan are a given destination for shopping and coffee or eating out and grabbing a drink when the evening comes. Trendy shops, restaurants and bars all offer that extra something, no matter if it comes to barista skills, local clothing brands or restaurant decor (with several food trucks).
Places to visit are (at least) ACNE Studio (fashion), Artilleriet (interior design) and Da Matteo (coffee and lunch).
In the trendy neighbourhood Magasinsgatan you find the flagship store for Acne – one of the leading fashion brands from Sweden. In the nicely decorated shop the friendly staff helps you find the latest trends for men and women.
Artilleriet is a unique store with home decor and design. They have an eclectic range of furniture, lighting, rugs, textiles, skin care from around the world, with a personal blend of classic, vintage and modern products. The shop builds up various exhibitions and small worlds to be inspired by. Through travel around the world, the shop finds furniture, home furnishings and details with a story and a thought.
To many people in Gothenburg, Da Matteo is synonymous with superb coffee, delicious pizzas and a great sunny location. The local coffee shop chain has several branches in town and two of them are found at the popular square on Magasinsgatan. Magasinsgatan is one of the most popular streets in Gothenburg. Here you will find trendy fashion shops, bars, restaurants, food trucks and more. Da Matteo's two cafes in the area are always filled with people.
At Da Matteo Torrefazione the bread and pastries are baked and here they roast the coffee. Don't hesitate to ask the bakers and roasters about their craft. Opposite Da Matteo Torrefazione is Da Matteo Panetteria. The cafe's outdoor terrace is incredibly popular – not least thanks to the sunny location. From early spring until late autum, locals come here in hoards to have pizza, drink Italian lemonade or coffee.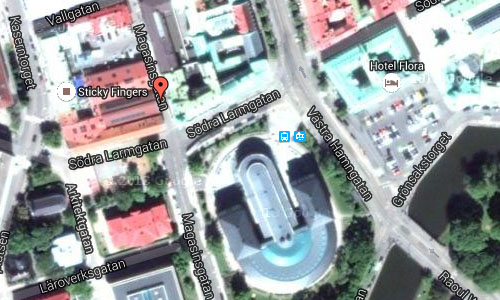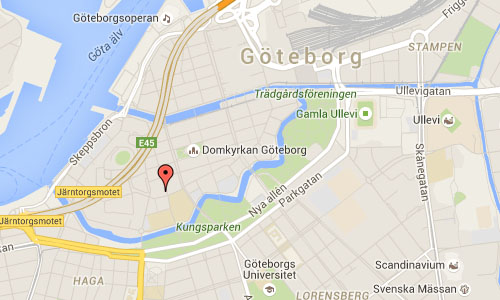 More information at www.goteborg.com/magasinsgatan and www.artilleriet.se