Volvo Photo Locations Part 250


Delsjö Golfklubb is located on Gamla Boråsvägen in Göteborg, Sweden.
The club was founded in 1962 and is one of the oldest golf clubs in Gothenburg. The course is situated in the beautiful natural reserve "Delsjöområdet".
The course was designed by Douglas Brasier and Frank Pennink and opened in 1965.
The greens and the surrounding areas were redesigned in 2004 by Peter Chamberlain, and today it is one of very few courses in Sweden managed in an entirely environmental manner. The guests are often thrilled by an interesting and challening golf course even though the overall length of the course isn't very extensive. The new greens present a challenge for all golfers!
The newly renovated clubhouse offers a fantastic restaurant including a pro shop, conference facilities and lockerrooms with sauna.
In 2009 Delsjö GK was rated as the 32nd best golf course in Sweden by Golf Digest. The club also offers corporate days, golf clinics and much more.
Delsjö GK truly is a great golfing experience!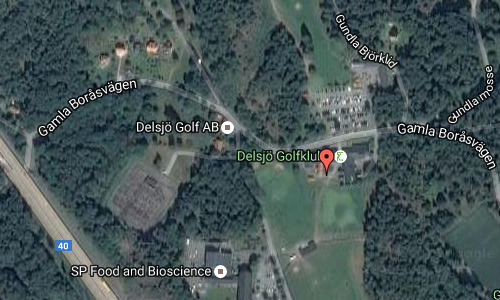 More information at delsjogolfkrog.se and www.degk.se.
Thanks to Per Pettersson for finding this Volvo Photo Location!