International Volvo Photo Locations Part 240


The Brooklyn Bridge is a hybrid cable-stayed/suspension bridge in New York City and is one of the oldest bridges of either type in the United States. Completed in 1883, it connects the boroughs of Manhattan and Brooklyn by spanning the East River. It has a main span of 486.3 m and was the first steel-wire suspension bridge constructed. It was originally referred to as the New York and Brooklyn Bridge and as the East River Bridge, but it was later dubbed the Brooklyn Bridge, a name coming from an earlier January 25, 1867, letter to the editor of the Brooklyn Daily Eagle and formally so named by the city government in 1915. Since its opening, it has become an icon of New York City and was designated a National Historic Landmark in 1964 and a National Historic Civil Engineering Landmark in 1972.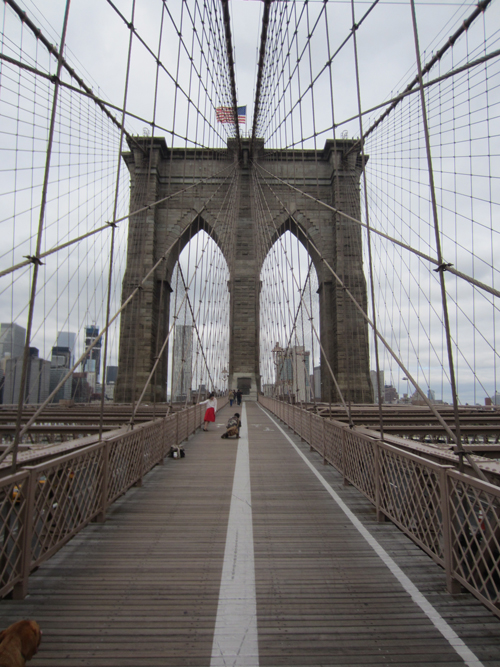 The bridge originally carried horse-drawn and rail traffic, with a separate elevated walkway along the centerline for pedestrians and bicycles. Since 1950, the main roadway has carried six lanes of automobile traffic. Due to the roadway's height (3.4 m posted) and weight (2,700 kg posted) restrictions, commercial vehicles and buses are prohibited from using this bridge. The two inside traffic lanes once carried elevated trains of the BMT from Brooklyn points to a terminal at Park Row via Sands Street. Streetcars ran on what are now the two center lanes (shared with other traffic) until the elevated lines stopped using the bridge in 1944, when they moved to the protected center tracks. In 1950, the streetcars also stopped running, and the bridge was rebuilt to carry six lanes of automobile traffic.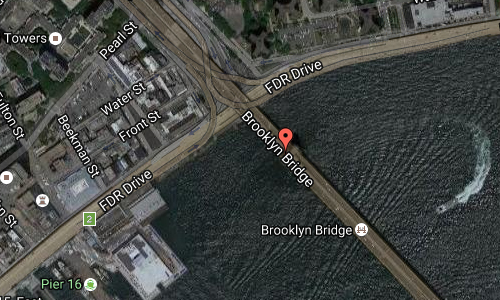 More information at en.wikipedia.org and www.history.com.