International Volvo Photo Locations Part 305



Arche Nebra or Die Himmelsscheibe erleben is a visitor centre located on An der Steinklöbe 16 in Nebra, Germany.
Nebra Ark is also known as The Sky Disc Experience. The Nebra Ark Visitor Centre takes you to the fascinating world of the Nebra Sky Disc. The visitor centre near the place of discovery of this unique treasure connects archaeology and astronomy and presents the exiting history of the famous bronze disk in an innovative interaction of scientific information and lively display. Core of the "Nebra Ark" is the planetarium. This show makes the complex knowledge encoded on the Nebra Sky Disk understandable.
The "Himmelsauge"(Sky eye) at the discovery place connects sky and earth exactly at the location at which the image of the sky lay undetected in the ground for 3.600 years. The lookout tower, 30 m high, allows views like at the bronze age and makes the bronze age astronomy comprehensible. A vertical section divides the building and marks the viewing axis to the "Harz massif" (A mountainous area) with the mountain Brocken. Also today it can still be observed, how the sun goes down behind this prominent landmark at the summer solstice, the longest day of the year.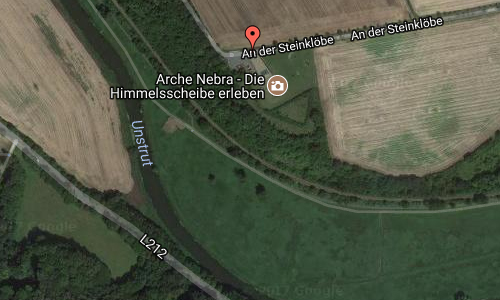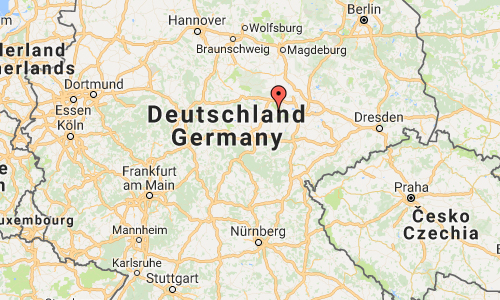 More information at en.wikipedia.org, www.himmelswege.de and www.himmelsscheibe-erleben.de.
Thanks to Changyoung Jeong for finding this location!