Volvo Photo Locations Part 289



Västra Långgatan is an old street in the old center of Trosa, south of Stockholm.
Trosa is a locality and the seat of Trosa Municipality, Södermanland County, Sweden with 5,027 inhabitants in 2010 (town) and 11,417 in 2010 (municipality).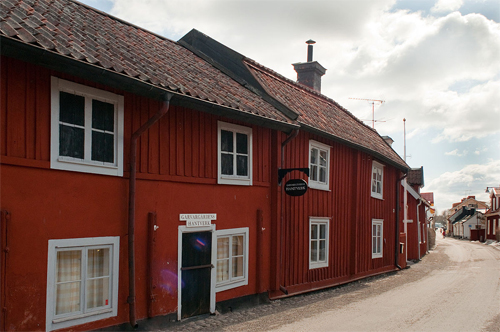 Today Trosa is one of the top four wealthiest communities in Sweden (32% of the population earns more than 1,5 million SEK a year.) Many famous people have summerhouses in or close to Trosa, for example the well-known chef, hunter and actor Per Morberg as well as Tommy Körberg, the Swedish Royal Family, Mikael Persbrandt, ABBAs Benny Andersson and Björn Ulvaeus.
The general number of people living in Trosa goes up with 131% during the summer months of June–August because of the high ratio of summer residences. Trosa brings in a big number of tourists each year and the Board of Tourism in Södermanland estimates that a little less than 250,000 people from all over the world pass through the town each year.
More information at en.wikipedia.org and trosa.com.