International Volvo Photo Locations Part 315



The Barcode Project is a section of the Bjørvika portion of the Fjord City redevelopment on former dock and industrial land in central Oslo. It consists of a row of new multi-purpose high-rise buildings, that was completed in 2016. The developer is marketing the project as "The Opera Quarter." There has been intense public debate about the height and shape of the buildings.
The Barcode buildings are between Dronning Eufemias gate (Queen Eufemia's Street), which will be the main east–west thoroughfare in the Bjørvika neighborhood and is a stretch of what is currently Bispegata, and Trelastgata (Timber Street, a new street that during planning was also called Sporgata, Track Street), which will run alongside the rail lines to Oslo Central Station on the northern edge of the development. A line of apartment buildings will be between Dronning Eufemias gate and the Oslofjord, where the new Oslo Opera House has already been built.
Some are enthusiastic about the fresh architecture, the "champagne apartments," and the unmatched opportunity to reshape the urban landscape and relieve pressure on a rapidly growing city without diminishing existing green space.
However, there has been widespread criticism of the heights and designs of the Barcode buildings, both from architects and from citizens of Oslo. The Barcode has been described as a barrier between the fjord and the rest of the city that will destroy Oslo's character as an open, low-rise city with a lot of green space and cast a permanent shadow on adjacent neighborhoods for the benefit of a rich few.
The architecture has been described as chaotic, as part of a trend of spectacular buildings, which within a few years will be seen as having disfigured the city. In addition to the disruption of the very large building site, the project has been described as hostile to the urban life of the city: unbalanced in favor of private business space and with too few shopping and eating opportunities for the public, and narrow, corridor-like passages between the buildings.
The project "is among the most protested . . . ever in Oslo." A petition campaign in opposition to the building of the high-rises received over 30,000 signatures in 2007, and according to a survey by Aftenposten in December of the same year, 71% of the population of Oslo opposed the project. In 2008 a charrette was organized to find alternatives.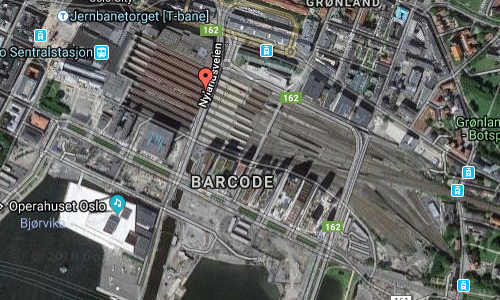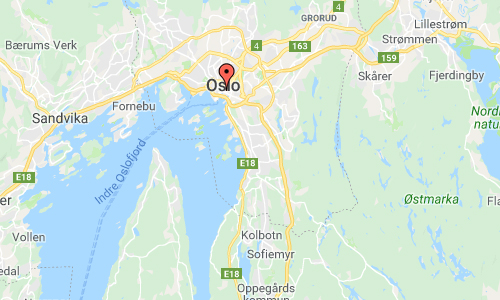 More information at en.wikipedia.org and www.dezeen.com.