International Volvo Photo Locations Part 343



Tartine Manufactory is located on the corner of on Alabama St and 18th St in the Mission District in San Francisco, USA.
The Tartine Manufactory is an idea that grew out of Tartine Bakery and its ever-evolving philosophy on flavor, craft and human health. They hope the platform of collaboration allows many friends, thought leaders, chefs and farmers to challenge the industry, create beautiful food and improve the livelihoods of every link in the chain.
Tartine Manufactory has picked the right time to start serving dinner, at a time when San Franciscans need nourishment in both body and soul. The talented team, which includes general manager Charles Chen and bar manager Ashley Miller, have been ramping up for the evening service since opening in August. Now, after a series of ticketed dinners to allow the team to get their ducks in a row with service, dinner has launched to the general public, starting tonight.
Chef Sam Goinsalvos has created a menu that starts with co-founder Chad Robertson's bread of course, including spreads like cultured butter with koji salt, and sea urchin and mustard smørrebrød (basically a Scandinavian tartine). Rustic and umami flavors flow throughout the menu, which starts with "Welcomes" like chicken and pork bone broth, and lamb ribs with yogurt and dukkah. "Grains and Vegetables" are a particularly strong point for this kitchen, offering veggie dishes prepared with care like roasted baby carrots, with Castelventrano olive-herb salsa. The main section, "Land and Sea," focuses on shareable dishes like a ribeye with black garlic-green walnut steak sauce that serves 2-3, alongside individual items like a short rib pastrami sandwich.
Desserts are from co-founder Liz Prueitt, who has created plated dishes like a pavlova with Tahitian vanilla ice cream, tangerine, and passionfruit. There are also plenty of opportunities to try her ice cream treats, including a huckleberry float with lemon verbena soda, and ice cream pie for the table.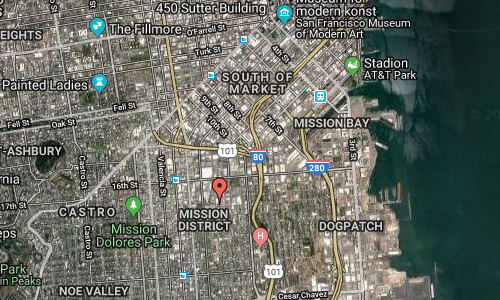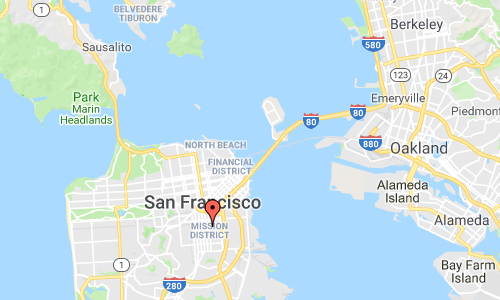 More information at sf.eater.com and www.tartinebakery.com.