International Volvo Photo Locations Part 357



KDAK Hotel Imperial is located on Vester Farimagsgade and Ved Vesterport in Copenhagen. The Imperial Hotel is located just steps from Tivoli Gardens, Strøget, City Hall Square and Copenhagen Central Station.
Hotel Imperial was built by a consortium of artisan masters and since its opening in 1958 has emphasized on offering its guests modern décor and facilities. Its first director was Sonja Mathisen, who was also director of Hotel Randers. Originally, the hotel consisted of 190 rooms, but today the hotel has 304. Three foundations belonging to the second generation of the craftsmen operated the hotel until 2004, when it was taken over by Arp-Hansen.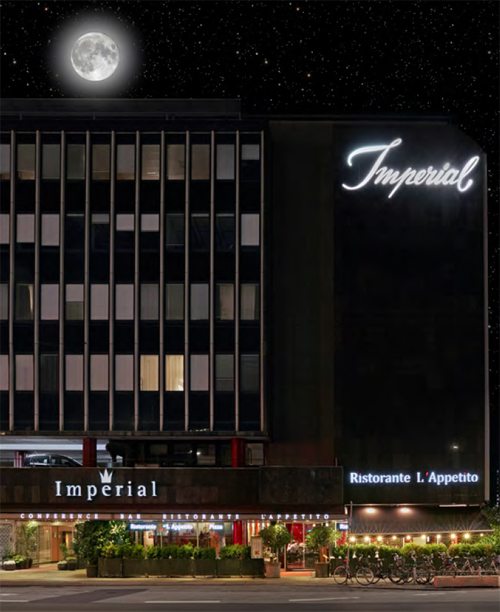 The hotel was designed by Otto Frankild together with Svend Aage Hansen and Jørgen Høj. The hotel was later refurbished by Jørgen Buschardt.
The hotel has an entire floor dedicated to Børge Mogensen, but the other floors also have designer-decorated rooms.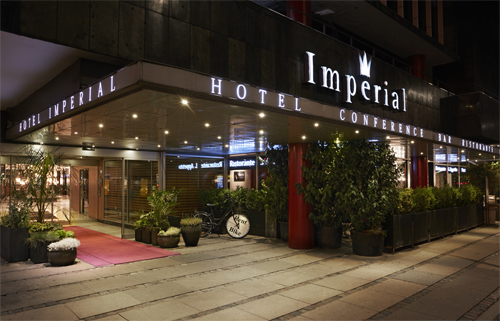 The building also houses the Imperial cinema, which took longer to complete (inaugurated 1961).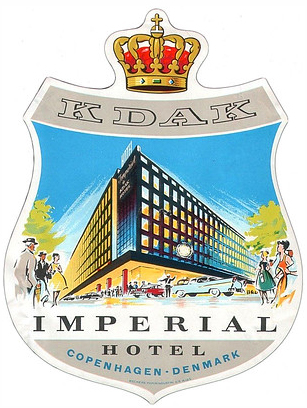 Hotel Imperial is owned by Arp-Hansen Hotel Group, a hotel chain based in Copenhagen, Denmark. Arp-Hansen Hotel Group consists of privately-owned, centrally-located hotels comprising Phoenix Copenhagen, 71 Nyhavn Hotel, Imperial Hotel, The Square, Tivoli Hotel & Congress Center, Copenhagen Island, Copenhagen Strand, Gentofte Hotel and Wakeup Copenhagen Hotels as well as Copenhagen's brand new luxury hostel, Steel House Copenhagen. Arp-Hansen Hotel Group covers approximately 22% of the room capacity in Copenhagen and has, in addition, more than 100 meeting and conference rooms and one congress hall.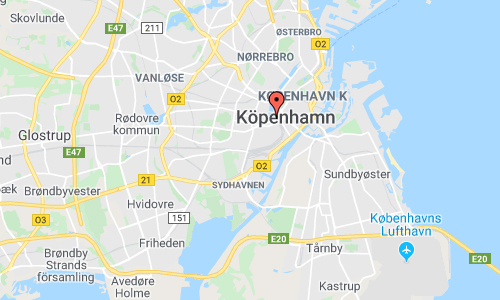 More information at www.imperial-hotel-copenhagen.com and da.wikipedia.org.