International Volvo Photo Locations Part 397



Restaurant Finstua is located at Frognerseteren on Holmenkollveien 200 in Oslo, Norway.
The restaurant is an intimate dining place with a spectacular view from all the tables. The tables are set with white table cloths, proper napkins and lit with candles in silver chandeliers. We recommend that our guests reserve a table in the restaurant.
At Frognerseteren they have long traditions to take care of. These go all the way back to the end of the 19th century. These were times when we got the game and fish delivered directly to our doorstep by the hunter and fishermen themselves. The kitchen could unfold themselves with fresh ingredients directly from nature.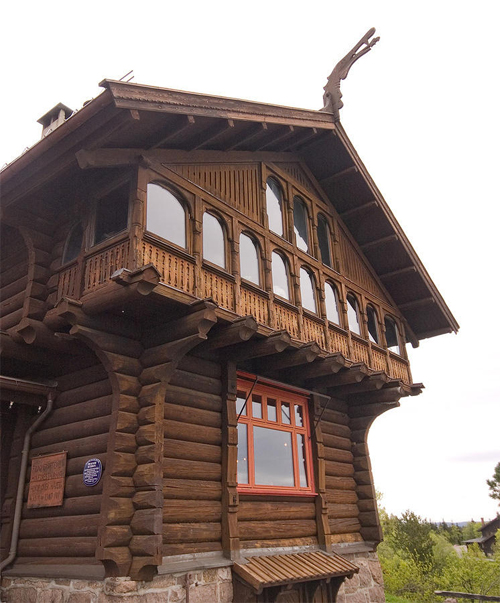 Their chef proudly continues the heritage, and has as an ambition to continue the old Norwegian food traditions. The staff in the kitchen has taken up the old preparation methods such as salting, smoking and pickling of food, commonly used to preserve the food during winter. To prepare the food from scratch gives inspiration and develops creativity to combine the old and the modern kitchen. At Frognerseteren you can experience a traditional dish with and exciting new touch based on the traditional preparation methods.
Their professional kitchen picks the best of what the nature can offer in the different seasons. We change our menus according to the season.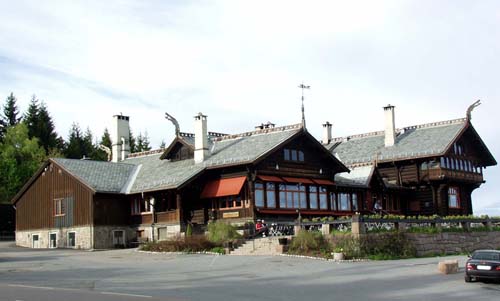 In 1865 consul and banker Thomas Heftye bought the land around today's Frognerseter. At this time the place was a "Seter" (high summer pasture) under Frogner farm, hence the name. Thomas Heftye was one of the founding fathers of Den Norske Turistforening (the Norwegian Tourist Association), and was its chairman until he died in 1888.
The building we today call only The Heftye House was erected by him in 1867 (situated directly in front of Frognerseteren). Hikers and travellers were given free admission to the house and served refreshments there. An outdoor museum was opened in 1884, by re-erecting older buildings from other parts of Norway.
The borough of Kristiania (Oslo city council) bought the place from Heftye´s widow in 1889, and immediately started constructing parts of what we today call Frognerseteren. The oldest part of the building was completed in 1891. Architect Holm Munthe made the drawings in the Dragon style of the époque. Frognerseteren has ever since been a café and restaurant without sleeping accommodation. Frognerseteren has always had a special meaning for the people of Oslo, as well as visitors from farther away. We carry the traditions onwards to keep welcoming our guests in the venerable buildings on top of Holmenkollen, 435 meters above everyday life.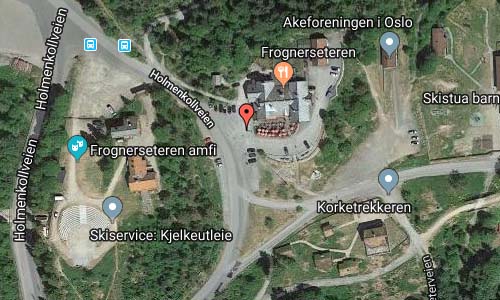 Thank you Kåre for finding this location!
More information at frognerseteren.no and no.wikipedia.org.