International Volvo Photo Locations Part 414



Av. d'Eduard Maristany is located near Carrer del Mare Nostrum in Badalona, north of Barcelona, Spain.
Badalona is a municipality to the immediate north east of Barcelona in Catalonia, Spain. It is located on the left bank of the small Besòs River and on the Mediterranean Sea, in the Barcelona metropolitan area.
Badalona has a RENFE (train) station R1 from Barcelona to Mataró – Blanes, as well as a small harbour. There are also links to Barcelona via the Barcelona Metropolitan Transport (TMB) metro (underground) and bus system, as well as the Trambesòs line.
The city's most important sport complex is the Palau Municipal d'Esports de Badalona (Municipal Sports Palace), which won the Mies Van der Rohe award in 1992. The Palace was the setting for basketball competition during the Olympic Games in 1992. Nowadays, it is home of the basketball team from Badalona, Joventut Badalona, also known as la Penya. This place will also be the centre of the Badalona Capital Europea del Bàsquet, which is intended to be a theme park celebrating basketball – with a basketball museum, shopping center, cinemas, basketball courts, a harbour, indoor karting and more activities.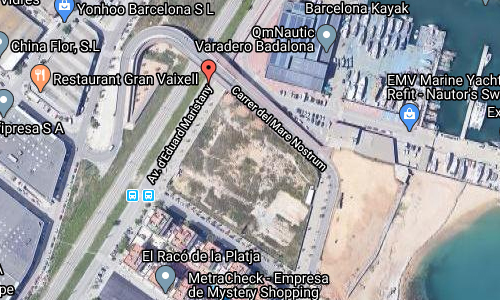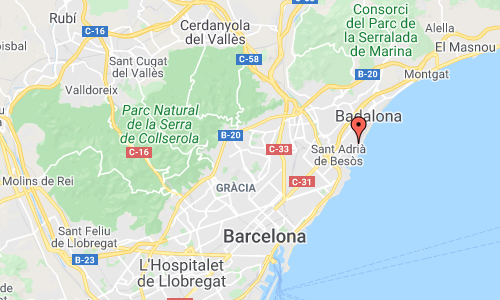 More information at es.wikipedia.org.