International Volvo Photo Locations Part 419



Mirador Sarrià is a location where you have a great panoramic view over Barcelona, you find it on Carretera de Sarrià a Vallvidrera in Barcelona, Spain.
A nice view especially at night when surrounded by the peace and tranquility of the secluded park/cove. Sarria is an area of fewer tourists than the centre and there is hardly anything around this park except for a road, shrubbery and quiet. A great place to collect your thoughts and look down on the city.
Sarrià is a neighborhood in the Sarrià-Sant Gervasi district of Barcelona, Catalonia. Its main street is Major de Sarrià.
Today what was the old municipality is divided into various neighborhoods and districts. Most are in the district of Sarrià-Sant Gervasi, the neighborhoods of Sarrià and les Tres Torres, two small areas in the neighborhoods of Sant Gervasi – la Bonanova and Sant Gervasi – Galvany. Vallvidrera independent town but was added to Sarriá in the 1890. The neighborhood of Pedralbes was also part of the old town before local boundaries were redrawn in 1984, but is currently included in the district of les Corts.
In 1858 Sarrià was connected to Barcelona by a railway line, which today forms a part of the conurbation's urban metro system, part of the Catalonia Railway company.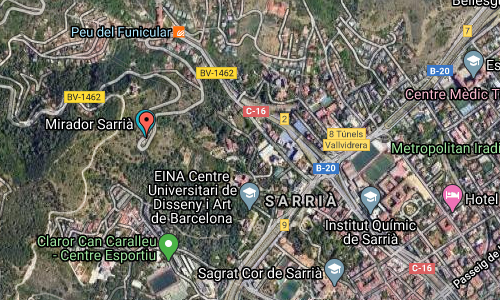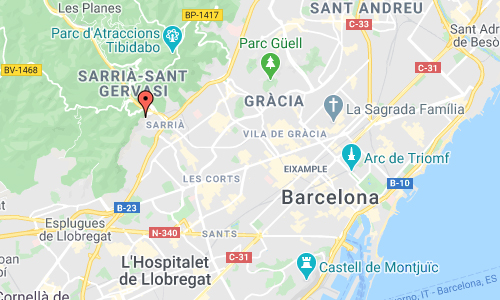 More information at ca.wikipedia.org and parcnaturalcollserola.cat.