International Volvo Photo Locations Part 429



Route 710, consisting of the non-contiguous segments of State Route 710 (SR 710) and Interstate 710 (I-710), is a major north–south state highway and auxiliary Interstate Highway in the Los Angeles metropolitan area of the U.S. state of California. The highway was initially planned to connect Long Beach and Pasadena, but a gap in the route exists from Alhambra to Pasadena through South Pasadena due to community opposition to its construction.
The completed southern segment is signed as I-710 and is officially known as the Long Beach Freeway, and it runs north from Long Beach to Valley Boulevard, just north of I-10 (San Bernardino Freeway), near the boundary between the cities of Alhambra and Los Angeles. South of I-5, I-710 follows the course of the Los Angeles River, rarely wandering more than a few hundred feet from the riverbed. South of SR 1 in Long Beach, I-710 is officially part of the Seaside Freeway.
Huge thanks to photographer Nigel Harniman for sharing some of the Behind the scenes photos: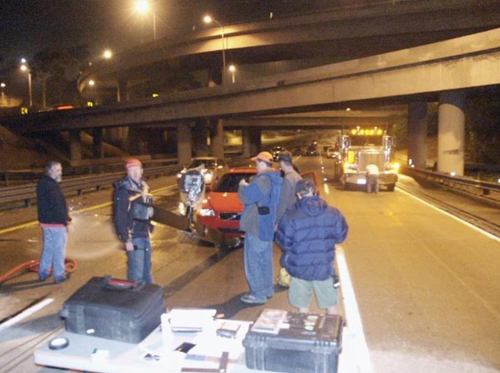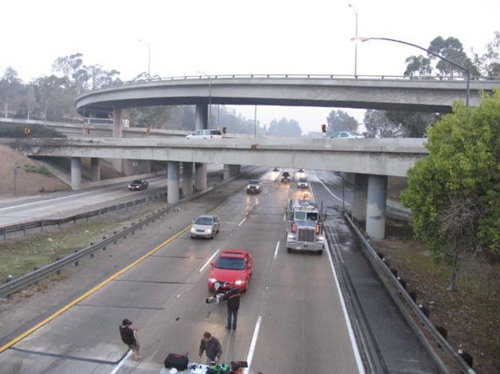 Please visit Nigel Harnimans website for more BTS (Behind the scenes) work!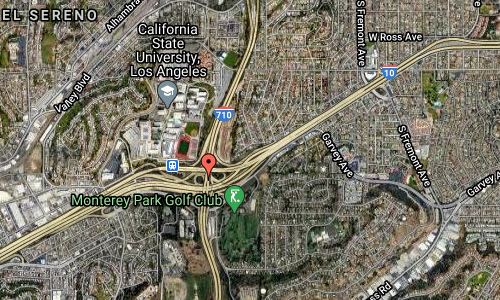 More information at en.wikipedia.org and harniman.com.