International Volvo Photo Locations Part 498



Túnel da Serra da Estrela is located on N339 in Serra da Estrela mountains near Covilhã in Castelo Branco, Portugal.
Serra da Estrela is the highest mountain range in Continental Portugal. Together with the Serra da Lousã it is the westernmost constituent range of the Sistema Central and also one of the highest in the system. It includes mainland Portugal's highest point at 1,993 metres above mean sea level (although the summit of Mount Pico in the Portuguese Azores islands is higher). This point is not a distinctive mountain summit, but rather the highest point in a plateau, being known as Torre ("Tower" in English). Torre is an unusual summit in that it is accessible by a paved road. The peak has a topographic prominence of 1,204 m and its parent peak is Pico Almanzor, in Spain.
The mountain range, situated between the municipalities of Seia, Manteigas, Gouveia, Guarda and Covilhã, is about 100 kilometres long and is 30 km across at its widest point. It is formed from a huge granite ridge that once formed the southern frontier of the country.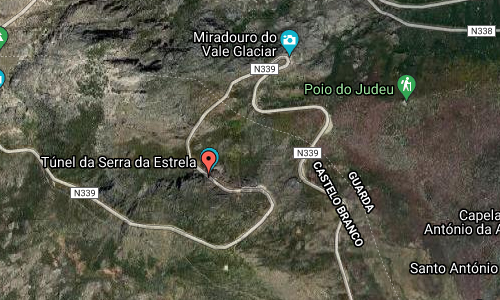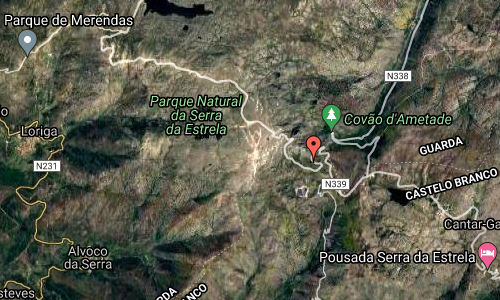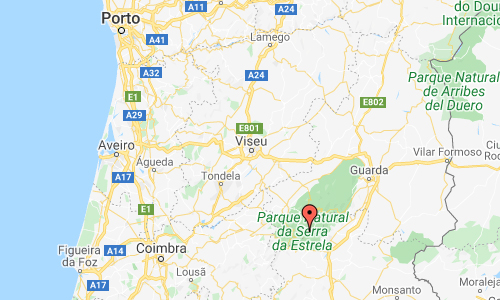 More information at en.wikipedia.org and visitportugal.com.