Volvo Photo Locations Part 1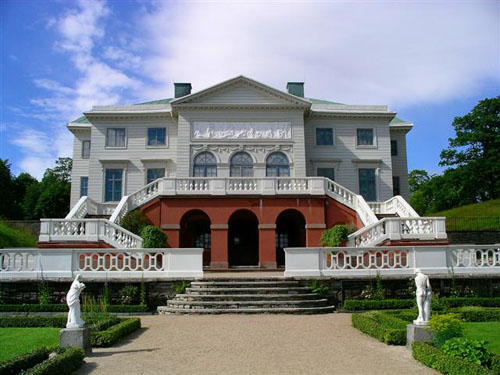 Gunnebo House and Gardens is one of Sweden's foremost 1700s facilities and is beautifully situated between Stensjön and Rådasjön in the city of Mölndal, just south of Gothenburg.
The estate consists of a main building from the end of the 18th century, built by John Hall, and drawn by city architect Carl Wilhelm Carlberg in a Neoclassical architecture. Gunnebo has one of Sweden's finest and best preserved baroque gardens.
The 18th century interior was recreated in the 1950s, when Mölndal Municipality bought the estate. The last private owner, Mrs. Hilda Sparre, died in 1948. Several original furnishings were brought back to Gunnebo during the 20th century.
Both king Gustav III of Sweden and Marie Thérèse of France visited the Hall family at Gunnebo. King Gustav V visited Hilda Sparre at the House in the early 20th century. In June 2001 guests of the EU-summit in Gothenburg, among whom United States president George W Bush, visited Gunnebo House.
The parks are open to the public and the interior of the House can be seen with a guided tour. Guided tours are offered for visitors the year around and there is also a shop and a restaurant. Every summer, an open air theatre is held in the gardens. Gunnebo House should not be mistaken with the village of Gunnebo in the province of Småland, South-East Sweden.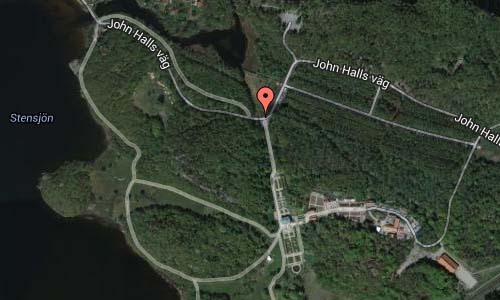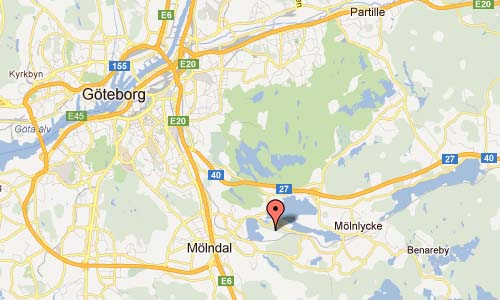 More information on Gunnebo Slott och Trädgårdar website.