Volvo Photo Locations Part 49


Lotsutkiken is situated high on a desert hill in the northwestern part of Smögen. The ship look-out point is based on a high concrete structure and is connected by a covered staircase connected to a small wooden house at ground level. The placement gave a clear view of the fairway, combined with proximity to the port's pilot bridge where 'lotsbåtarna' pilot boats were moored. In 1878 it was moved from Kungshamn to Smögen and it continued as a lookout here.
Lotsutkiken platform consisted of a simple wooden structure with a wooden deck that rested on a sharp wooden stake with four legs and was therefore known as "gallows". As the years went by, the residential buildings crept by and fenced to finish the building so the view was obscured why 1935 had built the building that are here today. From 1969 was the lotsutkiken out of use because the operations were moved to Lysekil pilot station. Lotsutkiken has been declared an architectural memorial in 1997.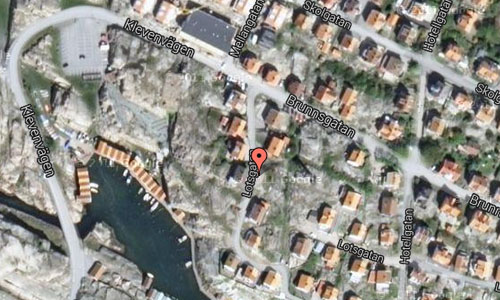 More information on www.vastsverige.com, sv.wikipedia.org and www.smogenbryggan.se.