Volvo Photo Locations Part 114


Basarbron (or Basar Bridge) is a bridge over the Vallgraven in Göteborg, which connects Kungstorget with Kungsparken.
The bridge was built in 1857 and named in 1883 after the bazaar building that was on Kungstorget during the years 1850-1966. It was originally a wooden bridge on wooden piles, which were replaced by a new bridge in 1988.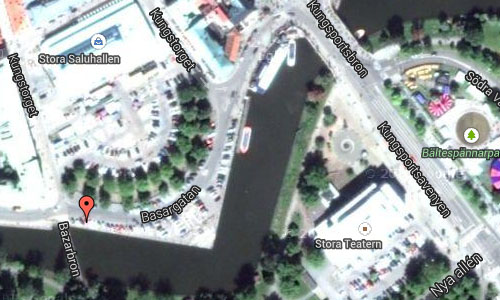 More information on sv.wikipedia.org and Göteborgs Stadsmuseum