Volvo Photo Locations Part 100


Strömgatan is a street in central Stockholm. On Strömgatan walking, you'll pass a number of interesting historical sites and buildings.
Walking man Strömgatan from east to the west leads past the Strömbron and Karl XII:s torg, then tangent to the Kungliga Operan and Gustav Adolfs torg with Arvfurstens palats. Here are fed ducks and other water birds in winter.
In the south, you get a nice look at Stockholms slott och Helgeandsholmen with the Riksdagshuset (Parliament House). To the north lies the government quarter with the headquarters and the prime minister's official residence, Sagerska huset (Strömgatan 18). Next door on Strömgatan 20, is Adelswärdska huset, built in 1890 and designed by architect Isak Gustaf Clason.
It crossed the street of Drottninggatan end through Riksbron ends in Riksgatan. Strömgatan ends at Centralpalatset, built in 1898 and designed by architect Ernst Stenhammar.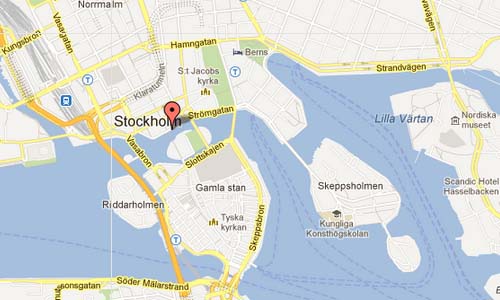 More information at wikipedia.org