International Volvo Photo Locations Part 256


Road 668 in Setbukta is a location on Otrøya (sometimes called Otterøya), which is the largest island of the municipality of Midsund in Møre og Romsdal county in Norway. The 75.5-square-kilometre island sits at the entrance to the Romsdalsfjord. The highest point is Oppstadhornet at 737 metres above sea level.
On the east end of the island, there is a ferry connection across the Julsund strait to the village of Mordal in Molde.
Midsund is an island municipality southwest of Molde. The municipality consists of the two mountainous islands Otrøya and Midøya, and some smaller islands, 94 km2 in total. Dominating mountains up to 740 metres above sealevel covers 80% of the surface area. Fishing, aquaculture, agriculture and industry has given grounds for settlement and development in the island community. There are bridges between the islands, and a ferry connection to the mainland. The fishing possibilities in Midsund are particularly good, both from land and from boat. There are several cabin centres that offers fishing holidays here. A visit to the caves Franskhelleren and Bjørneremshellerne is an experience, and the old mill in the Heggdalsvika bay is a well preserved memorial from the 1880s. A mountain hikingtrip on foot in the summer or on ski in the wintertime gives you a fantastic view over Midsund and the region.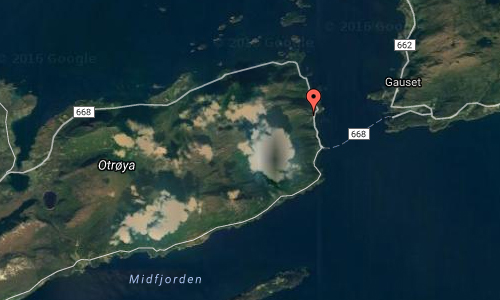 More information on wikipedia.org, Tour suggestion by car: Island hopping round Ona and www.visitnorway.com