Volvo Photo Locations Part 110


Långedrag is area in the Älvsborg distric in western Göteborg. You can get here by tram from central Göteborg. The area go its name after the so-called Långedragsjullarna – sturdy and seaworthy wooden sailboats in several sizes ( J10, J14, J18, J22 and J26).
Långedrag is also the home of the Göteborgs Kungliga Segelsällskap, GKSS, a yacht club in Göteborg, with operations in Långedrag, Marstrand and Aeolusön in the Göteborg archipelago, and founded in 1860. GKSS is one of the nation's largest sports organizations in terms of number of members with approximately 4,200 members. GKSS's biggest event is the annual Match Cup Sweden (formerly called the Swedish Match Cup).
New Långedrag Värdshus is also located on the classical restaurant ground in Långedrag and is housed in Sjösäkerhetens Hus, owned by SSRS, Sjöräddningssällskapet or the Swedish Sea Rescue Society. On this site and right next to many Gothenburgers remember old Långedrag Värdshus and former Långedrags Restaurant. The sea view from the restaurant is unbeatable! One of the most picturesque seaside locations in Göteborg, only 15 minutes from the city centre with a fantastic view of the archipelago and the entrance to Gothenburg harbour. Menu inspired by the sea and large outdoor seating area.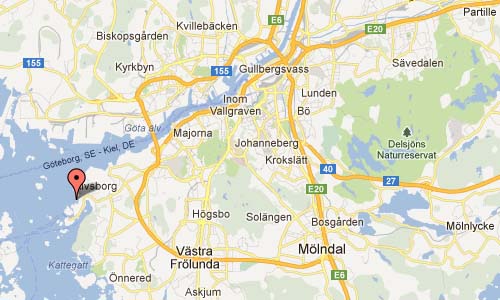 More information on Göteborgs Kungliga Segelsällskap .se, www.langedragvardshus.se and www.sjoraddning.se.