We joined the Volvo Factory Tour 2012 organised by the Volvo-forum.nl.
First day that we joined was today, when we visited the Pininfarina Factory in Uddevalla, where the C70 is produced today. The factory is owned by a joint venture between Volvo Cars (40%) and Pininfarina (60%). o.
Today, the C70 model is produced here since it introduction in 2006, based on the Volvo P1 platform used in the S40. This vehicle, designed by John Kinsey, is a coupé convertible featuring a three piece retractable metal hardtop that can raise or lower in less than 30 seconds.
The factory in Uddevalla had in the beginning of 2011 approximately 600 employees, making it the largest private employer in Uddevalla. The factory production produced in 2010 a total of 9.532 cars. By 2013, the factory will be closed down.
After a short introduction by representives of the factory, we went in small groups through the factory. Very interresting to see how they produce these cars.
Some pictures from the factory, found online: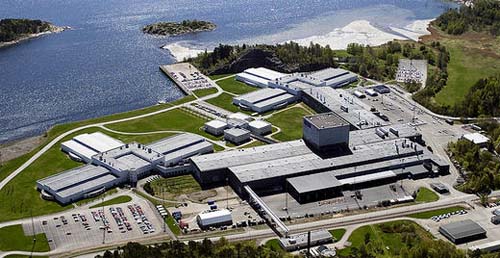 The 2012 – Volvo Factory Tour by Volvo-forum.nl:
– Pininfarina Uddevalla (factory where the C70 is produced)
– SAAB Museum in Trolhättan
– Blue train tour through the factory on Torslanda
– Brand Experience Center on Torslanda
– Volvo Crash Center with live crash test
– lunch with Lex Kerssemakers, Senior Vice President Product Strategy & Vehicle Line Mgt. at Volvo Car Corporation
– test drive of all current models at the Volvo Demo Centre
– presentation of the new V40 by Fedde Talsma Chief Designer at the Volvo Design Center