International Volvo Photo Locations Part 6


Harrods is an upmarket department store located in Brompton Road in Knightsbridge, in the Royal Borough of Kensington and Chelsea, London. The Harrods brand also applies to other enterprises undertaken by the Harrods group of companies including Harrods Bank, Harrods Estates, Harrods Aviation and Air Harrods, and to Harrods Buenos Aires, sold by Harrods in 1922 and closed as of 2011, with plans announced to reopen in 2013.
The store occupies a 20,000 m2 site and has over 90,000 m2 of selling space in over 330 departments making it the biggest department store in Europe. By comparison Europe's second-largest department store the KaDeWe in Berlin has a retail space of 60,000 m2.
The Harrods motto is Omnia Omnibus Ubique—All Things for All People, Everywhere. Several of its departments, including the seasonal Christmas department and the Food Hall, are world famous.
Since the deaths of Diana, Princess of Wales, and Dodi Al-Fayed, Mohamed Al-Fayed's son, two memorials commissioned by Al-Fayed have been erected inside Harrods to the couple. The first, located at the base of the Egyptian Escalator, was unveiled on 12 April 1998, consisting of photographs of the two behind a pyramid-shaped display that holds a wine glass smudged with lipstick from Diana's last dinner as well as what is described as an engagement ring Dodi purchased the day before they died.
Note about the 240 Turbo: In Sweden, a flat nose 240 Turbo, like the one here on photo in London, was never sold. Volvo started selling the 240 Turbo as Estate from 1984, before only Turbo sedan or 244 versions were available in Sweden. According to unconfirmed sources, the 1983 240 Wagon Turbo was sold in Japan and UK, but I haven't found yet any real proof. It still makes this photo a mysterium.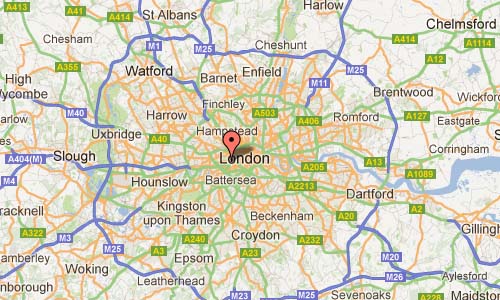 More information at http://en.wikipedia.org/wiki/Harrods and www.harrods.com.