International Volvo Photo Locations Part 17



Azienda Agricola Nicolis is located in San Pietro in Cariano, in the heart of Valpolicella, about 13 km (or 15-20 min. on the highway) from Verona's center and about 18 km (or 20 min on the highway) from the
Airport Villafranca.
The history of the Nicolis family has always been intimately bound to the art of winegrowing. In San Pietro in Cariano, thye are in the heart of the classic zone, and caring for our the land has always been an important part of the daily life, right from childhood. This sensitivity has been passed onto them by father Angelo, who transformed his passion for his land into a consummate skill for making wine.
Since 1951, they have committed all of their efforts to producing world-class wines, weaving their own personal goals into the precious fabric of Valpolicella's history and distinctive character.
The Nicolis name sums up the history of an entire family. Each member has a mission that revolves around the earth and wine. Giancarlo focuses painstaking attention on the vineyards, while Giuseppe ensures that the winemaking is expert and natural.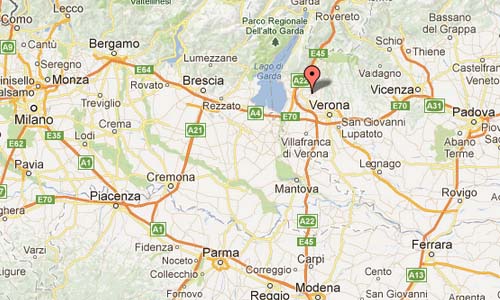 More information on www.vininicolis.com.