International Volvo Photo Locations Part 18


While doing your shopping on Avenue Montaigne in the centre of Paris, you must stop by L'Avenue which is a very trendy restaurant.
L'Avenue is located just near two of the most important French radios, so it's always full of known people: politician, news reporters and top models.. Nothing special to say about Jacques Garcia's decoration: it's velvet and gold, food are good and very expensive (around 60 euros/person). To see and to be seen.
Avenue Montaigne is a street in the 8th arrondisement of Paris, France. Avenue Montaigne was originally called the allée des Veuves (widows' alley) because women in mourning gathered there, but the street has changed much since those days of the early 18th century. The current name comes from Michel de Montaigne, a writer of the French Renaissance. In the nineteenth century, the street earned some renown for its sparkling and colourful Mabille balls on Saturday nights.
Avenue Montaigne boasts numerous stores specialising in high fashion, such as Louis Vuitton, Dior, Chanel, Fendi, Valentino and Ralph Lauren, as well as jewellers like Bulgari and other upscale establishments such as the Plaza Athénée hotel.
By the 1980s, the avenue Montaigne was considered to be la grande dame of French streets for high fashion and accessories, and is now considered more important than rue du Faubourg Saint Honoré. Several established clothing designers set up here, particularly the LVMH (Moët Hennessey Louis Vuitton) group. LVMH brought investment and international attention to the street, and its stable of top designers and firms, such as Céline, Loewe, Vuitton, Inès de la Fressange and formerly Christian Lacroix, own a substantial portfolio of the street's real estate.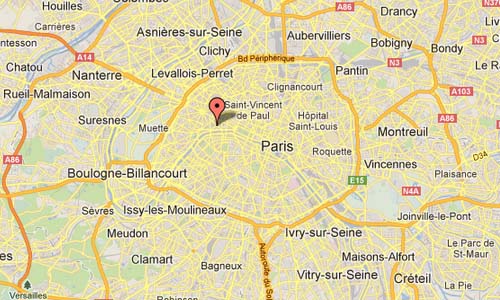 More information on www.avenue-restaurant.com, www.avenuemontaigneguide.com and en.wikipedia.org.