International Volvo Photo Locations Part 61


The South Grand Avenue is a street in Downtown Los Angeles, USA. It is located in the Bunker Hill district. Bunker Hill is the cultural heart of Los Angeles, with several arts schools, theaters and performance venues along Grand Avenue. Guided tours of the neighborhood are provided by the Los Angeles Conservancy for a small fee. The neighborhood is accessible via the Metro Red/Purple Line Civic Center Station.
Many of the older buildings and the early high-rises surrounding Bunker Hill are undergoing adaptive reuse from commercial to residential. This trend began in 2000, when the Los Angeles City Council passed an Adaptive Re-Use Ordinance, allowing old unused office buildings to be redeveloped as apartments or "lofts." Developers realized there was a high level of pent-up demand for living in or near downtown, by both artists and employees of various firms in the financial district and government workers in the Civic Center, and that they could profit by supplying housing to meet such demand.
Because of the popularity of the New Urbanism in California, the city has required developers to build mixed-use residential buildings as much as possible. This means that the first floor of such residential developments are devoted to commercial retailers, so that residents do not have to constantly drive around for all their shopping trips and buildings present a more welcoming facade to passersby on the sidewalk.
The Millennium Biltmore Hotel has been the premier choice for celebrities, presidents and dignitaries for nearly 90 years. Few Los Angeles hotels boast the ideal locale and sumptuous comforts this luxury hotel has to offer. Situated at the heart of L.A's vibrant cultural district, the hotel is just steps away from major attractions, such as L.A. Live, the Ahmanson Theatre, Walt Disney Concert Hall and Dodger Stadium.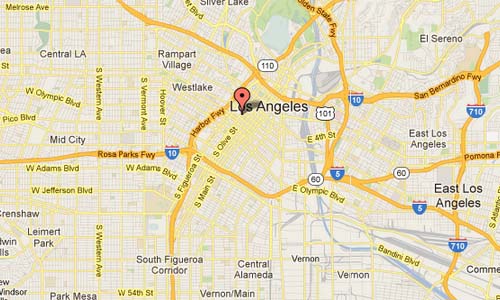 More information at www.millenniumhotels.com and en.wikipedia.org.