International Volvo Photo Locations Part 79


Slope Point is the southernmost point of the South Island of New Zealand.
Slope Point lies just south of the small settlements of Waikawa and Haldane, near the southwestern edge of the Catlins and Toetoes Bay and 70 km east of Invercargill.
The land around Slope Point is used for sheep farming with no houses anywhere nearby. Eroded cliffs drop down to the sea below. An AA signpost there shows the distance to the Equator and the South Pole, and a small solar-powered lighthouse stands on farmland.
There is no road to Slope Point; it must be reached by a 20-minute walk following dilapidated yellow markers. There is no public access during the lambing season (September – November).
The Catlins (sometimes referred to as The Catlins Coast) comprises an area in the southeastern corner of the South Island of New Zealand. The area lies between Balclutha and Invercargill, straddling the boundary between the Otago and Southland regions. It includes the South Island's southernmost point, Slope Point.
A rugged, sparsely populated area, the Catlins features a scenic coastal landscape and dense temperate rainforest, both of which harbour many endangered species of birds, most notably the rare yellow-eyed penguin. The coast attracts numerous marine mammals, among them New Zealand fur seals and Hooker's sea lions. In general terms the area enjoys a maritime temperate climate. Its exposed location leads to its frequently wild weather and heavy ocean swells, which are an attraction to big-wave surfers, and have also caused numerous shipwrecks.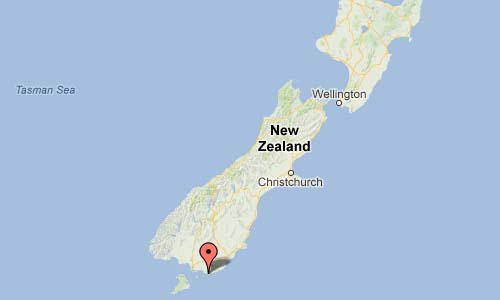 More information at www.catlins.org.nz and en.wikipedia.org.