International Volvo Photo Locations Part 102


Parque Tecnológico de Vizcaya (or Technology Park Association S.A.) attached to the Basque Government's Department of Industry, Commerce and Tourism is a technology parc close to Bilbao. Built in 2009 in Derio.
The Technology Park is a center of high technology industries turning 25 years in 2010. For the last phase of its industrial growth, it has been decided to build two new buildings for research and production of, respectively, computing and biotechnology. Both of them should work in complete independence, although the plan was considered in a unified way.
The model submitted to the competition proposed, with cedar, ebony and lemongrass, two soft insertions, no rough edges, lacking rotunda geometry (they are not circles or ellipses, or ovals), whose perimeters should not be crossed even for access.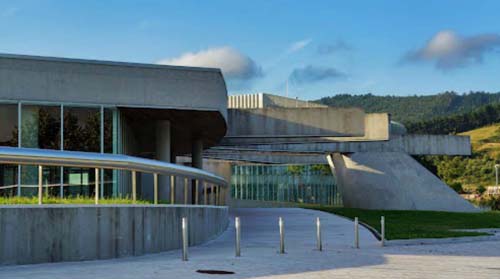 They are two compact buildings with a ductile envelope, as a mass of grass or a plant stem, which could have existed prior to the delineation of the road. The compactness and the façade of brushed planes allows to the eye of the moving beholder (the driver on the road, pedestrians on the sidewalks) to smoothly surround the objects.
The façade is a double ventilated skin that allows breath the building. It connects the interior and exterior and is capitalizing energy, climatic, hygienic and space for such an exchange. The space between the two membranes gives users a place of permanent relationship with the outside.
This façade is actually a vertical volume of air that accompanies its full height, and provides natural light to both sides of the outer skin. It is a façade for North mist. Its light is here the mist light, without shadows. It is a continuous and weak material. The buildings lose their boundaries and do not hurt the light.
Each user will occupy the interior according to their needs. But the construction of the façade will remain, and with it the most accurate, longer lasting elements. The concrete is exposed with its most naive and raw sincerity. Glass sun visors are fixed with untreated stainless steel plates. Construction is a «no preservatives» one.
The exterior glass, which supports a soft pencil handmade drawing, provides a very silky one way look, and completely open on the contrary.
(Text by Coll Barreu Arquitectos)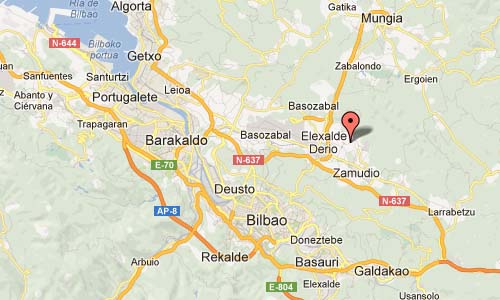 More information at www.parque-tecnologico.es and www.coll-barreu-arquitectos.com