Volvo Photo Locations Part 121


Tyska Skolgränd (Swedish: German School Alley) is an alley in Gamla stan, the old town in central Stockholm, Sweden, stretching from Svartmangatan to Baggensgatan, and crossed by Själagårdsgatan.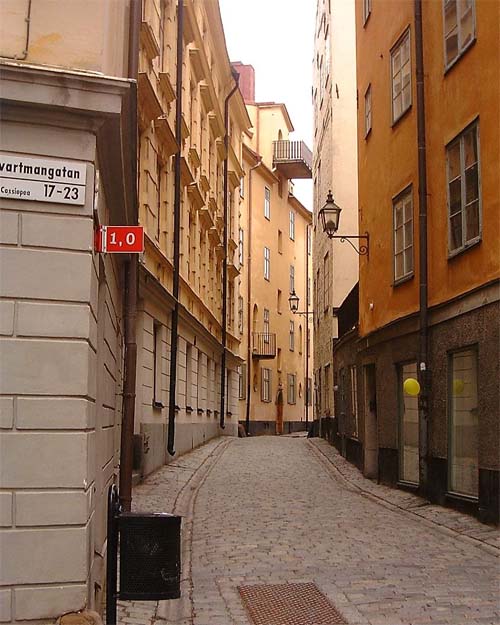 The present name of the street, first appearing as Tyska Scholæ Gatan on a map from the early 18th century, is apparently derived from the German school in the late 16th century housed on number 8, Själagårdsgatan. The lot was thereafter bought by the German parish who had a first school building built in 1626, and a new completed in 1670. The building was subsequently enlarged and rebuilt at several occasions, the present buildings on the location mostly dating from 1887. The building, as it seem, was the one in general used by itinerant theatre groups in Stockholm during the 17th century. The German school was discontinued after more than 300 years, but a new German school, still in operation, was inaugurated on Östermalm in 1941.
More information at en.wikipedia.org.