International Volvo Photo Locations Part 127


Langeliniepavillonen is a restaurant / banquet room built in 1954 by architects Eva and Nils Koppel. Located on Langelinie (hence the name) in Copenhagen close to the cruise ships and the little mermaid.
Here is a memorial to Ivar Huitfeldt, consisting of guns and bullets. The area is filled with Japanese cherry trees that bloom in April.
Langelinie pavilion as we know it today is actually the third pavilion in Copenhagen harbor. The first Langelinie Pavilion was built in 1884, but had already 18 years later give way to the next, built by the architect Fritz Koch in 1902. Koch's pavilion was an impressive structure with octagonal towers, domed hall, large banquet hall and restaurant with seating for 300 people. The pavilion was popular with the bourgeoisie, and it was therefore a shock to many locals as it was blown up by on June 12 1944.
Many wanted after the war Langeliniepavillonen rebuilt in unchanged form, but by in 1954 architects Eva and Nils Koppel were chosen to propose a new functionalist and stylish pavilion. A floating glass box, airy and simple – in all ways a counterpart to the old Langelinie Pavilion.
Today the Langeliniepavillonens furniture, service and interior of a large part of the original. Two of Poul Henningsen's famous lights – the big cone and plate lamp – is specifically designed for the pavilion and hangs here yet.
The pavilion is a protected site today.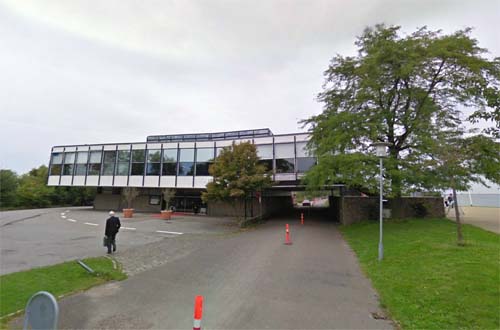 Langelinie Pavillonen has changed owners only 5 times since the opening in 1958 – a somewhat remarkable record in the restaurant business. Managing director Kai Jørgensen opened Langelinie Pavillonen in 1958 and succeeded in making it a noteworthy success for 20 years. It was sold in 1979 to restaurant owners Ole B. Nielsen and Benno Lauridsen, who managed it until 1994. It was then taken over by Michael Laudrup and shortly thereafter again by Kirsten Kruse, Torben Jensen and Phillipe Privat who continued its management until 2003. Peter and Jesper Nicolaisen took over the lovely Pavillon in 2003. Both are well known from earlier successes at Odd Fellow Palæet, Restaurant Bellahøj, Søpavillonen and numerous other restaurants.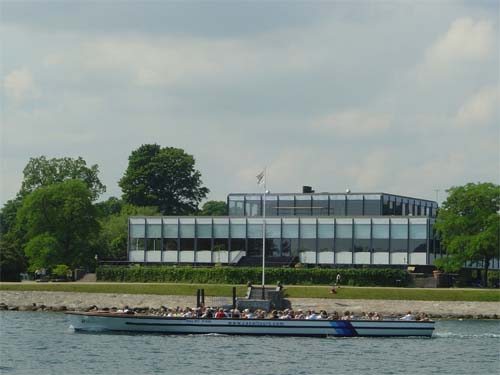 Royal Danish Yacht Club is based at the address of Langelinie, but have not been on Langeliniepavillonen since the winter of 1999/2000. This property is unfortunately not in a position to make that KDY may be present on the site. The club hopes that the owner of the property the City of Copenhagen will renovate the premises, so KDY again can take the premises in use for representative activities.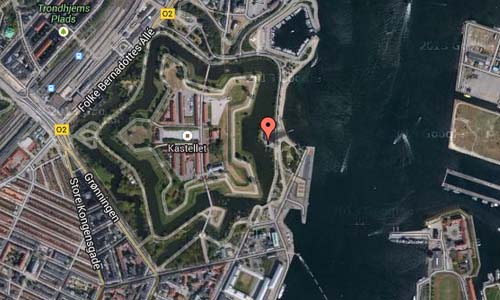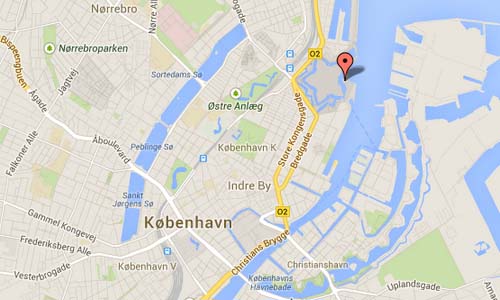 More information on da.wikipedia.org and www.langelinie.dk.