International Volvo Photo Locations Part 143


Paris Las Vegas is a hotel and casino located on the Las Vegas Strip in Paradise, Nevada. The property is owned and operated by Caesars Entertainment Corp. As its name suggests, its theme is the city of Paris, France; it includes a half scale, 541-foot (165 m) tall replica of the Eiffel Tower, a sign in the shape of the Montgolfier balloon, a two-thirds size Arc de Triomphe, a replica of La Fontaine des Mers, and a 1,200-seat theatre called Le Théâtre des Arts. The front of the hotel suggests the Paris Opera House and the Louvre.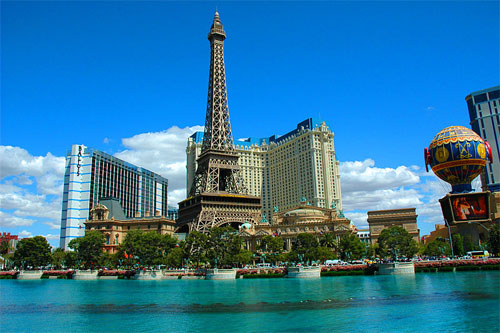 The Paris is linked via a promenade to its sister property, Bally's Las Vegas, through which it is linked to the Las Vegas Monorail.
The Eiffel Tower Experience at Paris Las Vegas
It's an observation deck at the top of a replica of the real Eiffel Tower in Paris. Wow, sounds exciting, huh. Well, actually the views of the Las Vegas Valley are incredible and there is a bit of romance in the air if you are there with someone special. Take some great pictures, give someone a big wet kiss and enjoy yourself.
The Tower is a half sized replica of the real thing and you can get a lot of fun facts from the elevator attendant as you take the ride up the 460 feet. It is something to do at least once in Las Vegas.
Paris Las Vegas opened on September 1, 1999, with fireworks being shot from the Eiffel Tower. French actress Catherine Deneuve flipped a switch, turning on all of Paris' lights, including the various crystal chandeliers in the main lobby.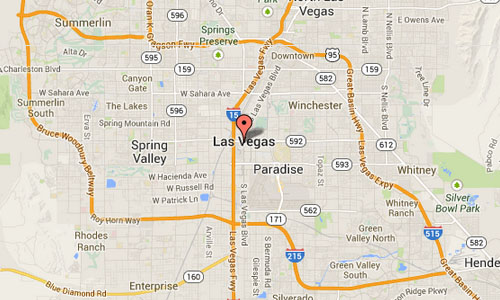 More information on en.wikipedia.org, www.lasvegas.com and www.ilovelasvegas.se.