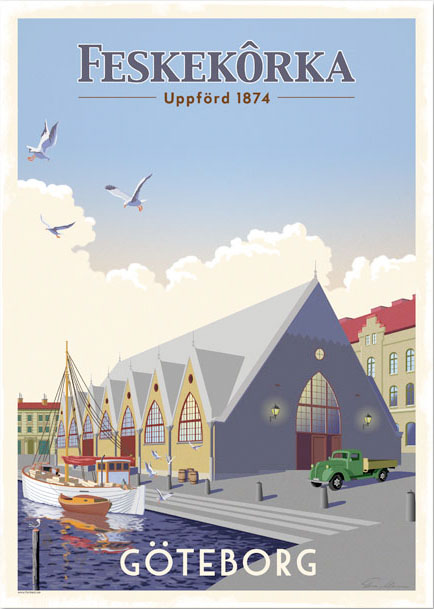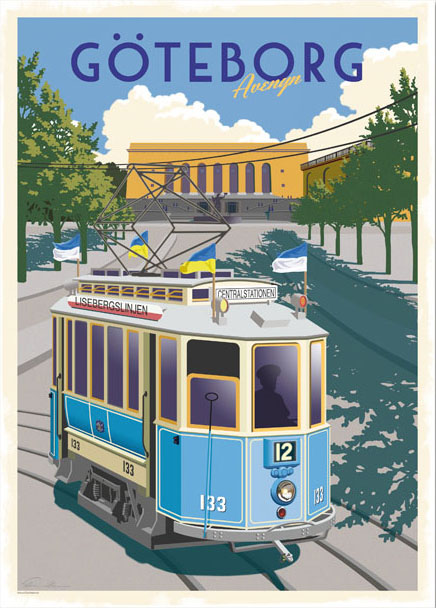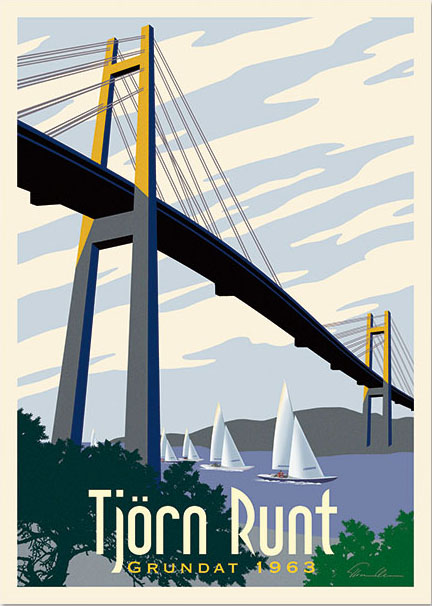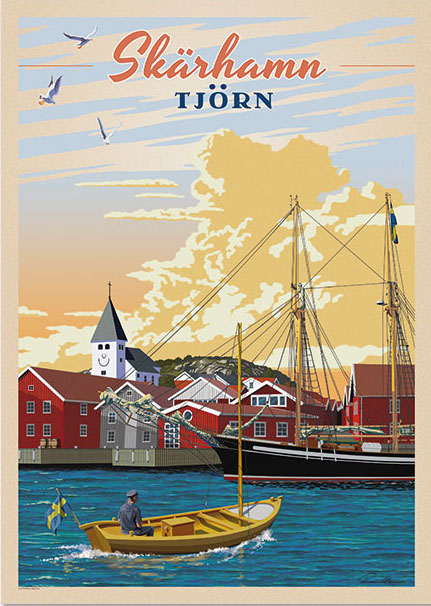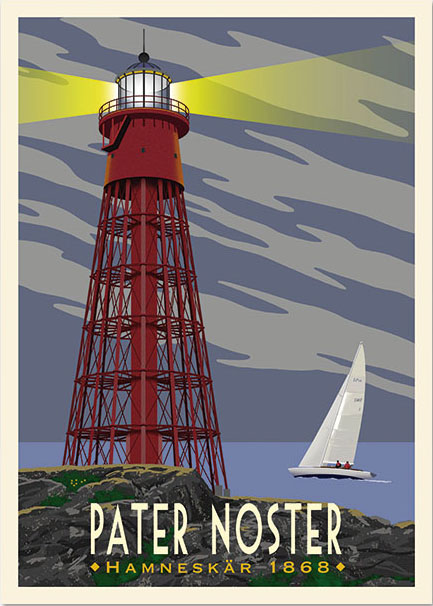 This wonderfull artwork from the swedish west coast is by Thomas Olsson, an illustrator from Göteborg whom earlier has worked as a teacher at the Berghs School of Communication but has been a specialist in the creation of retro images from the 40 and 50s.
I love these images!!
These images can be ordered at the webshop of Göteborgs Posten.