International Volvo Photo Locations Part 154


Calistoga Ranch is a luxury Napa resort tucked into a private canyon in the Upper Napa Valley, just outside the historic town of Calistoga. It can be found at 580 Lommel Rd, Calistoga, CA 94515, USA.
This private Calistoga vineyard retreat is an Auberge Resort located in a secluded canyon in the Napa Valley with 157 acres of mountainside hiking trails and its own private lake. Individual guest lodges provide an indoor/outdoor living experience, complete with outdoor bath gardens. A lakeside restaurant and 24-hour in-lodge dining accommodate any eating schedule. Spa treatments in The Bathhouse add to the experience of relaxation.
Calistoga is at the north end of the Napa Valley Calistoga AVA, part of California's Wine Country. There are numerous wineries within a short drive. The city allows visitors to see wine country as it was before freeways and fast food—only two-lane roads lead there and fast food franchises are banned by law.
Calistoga is very motorcycle-friendly, and the roar of loud bikes can be heard in and around the town on most weekends. Citations are not issued by police to owners of loud bikes, as the town wants to extend a welcome rather than discourage visitors on two wheels.
Calistoga itself is noted for its hot springs spas such as Calistoga Spa Hot Springs. A local specialty is immersion in hot volcanic ash, known as a mud bath. Nearby attractions include an artificial geothermal geyser known as the "Old Faithful of California" or "Little Old Faithful". The geyser erupts from the casing of a well drilled in the late 19th century. According to Dr. John Rinehart in his book A Guide to Geyser Gazing, a man had drilled into the geyser in search for water. He had actually "simply opened up a dead geyser".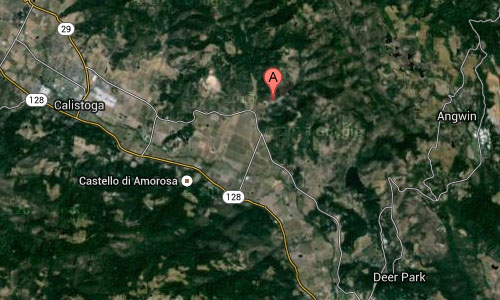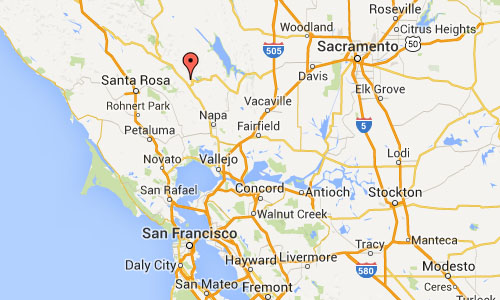 More information on calistogaranch.aubergeresorts.com, wikitravel.org, en.wikipedia.org/wiki/Auberge_Resorts and en.wikipedia.org.