Volvo Photo Locations Part 160


Tjolöholm Castle (Swedish: Tjolöholms slott) is a country house, built 1898-1904, in Kungsbacka, Halland, Sweden. It is located on a peninsula in the Kungsbacka Fjord on the Kattegat coast. Tjoloholm Castle was designed in the Arts and Crafts style by architect Lars Israel Wahlmann.
In 2010, Danish film director Lars Von Trier shot the exterior scenes of the film Melancholia at the castle. The film premiered at the 2011 Cannes Film Festival.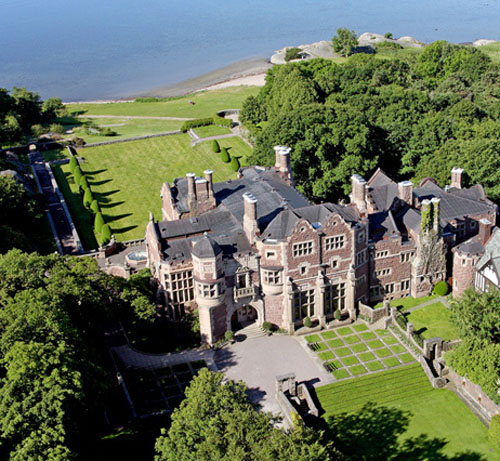 Tjolöholm Castle is one of Scandinavia's leading Arts and crafts properties. The luxurious castle was finished in 1904, and is said to be one of Sweden's most amazing buildings. The architect Lars Israel Wahlman designed it in the Tudor style for merchant James Fredrik Dickson and his wife, Blanche. The Castle's lavish fittings had all the modern comforts of the day, such as one of the first vacuum cleaners, which weighed almost a ton, and state of the art surround showers. During the summer you have the chance to go on a guided tour of the castle in English.
Public tours take place every day during the summer season, and every weekend the rest of the year. Visitors are shown round many of the castle's 36 rooms. Group tours, in Swedish, English, German or French can be booked year round.

Every year in the month of May takes place at Tjolöholms Slott one of Sweden's largest veteran car exhibitions, Tjolöholm Classic Motor, which is held at Tjolöholm in 2015 for the 22nd time. In 2015 there will be over 1000 exhibitors of different veteran vehicles are expected to come. More information at www.tjolholmclassicmotor.se.
Tjolöholm Castle is situated about 40 km south of Gothenburg. From the E6/E20, take exit 58, towards Fjärås/Tjolöholm. Follow the signposts to Tjolöholm from there.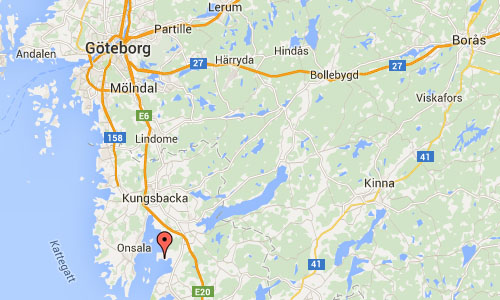 More information at www.volvocars.com, www.tjoloholm.se, www.tjolholmclassicmotor.se and sv.wikipedia.org.