Volvo Photo Locations Part 164


Årstaängsvägen number 11 is located at the Marievik in southern Stockholm. The shown building was built in 1983, renovated and expanded in 2003. The property has modern facilities and is beautifully situated at the quay with sea views from most rooms. Owner of the building is AMF Fastigheter.
The area here is called Marievik, an business area in the district of Liljeholmen. The area is bounded to the north and east of Årstaviken in the south of Årstadal and to the west of Södertäljevägen. The name "Marievik" is used since the 1930s and was a Swedish version of "Maryvik" which was one of four properties in the area.
Developement with buildings started since the railway opened here in the early 1860s. Liljeholmens station and one of the SJ lokstationer with stables and workshops were in the area together with a large variety of industries. 1929 was the railroad into Årstabron and then moved SJ workshops to Tapiola. The symbolized Årstabro and Årstaviken waves will return in Marie's logotype / brand identity which is common to the properties along Årstaängsvägen.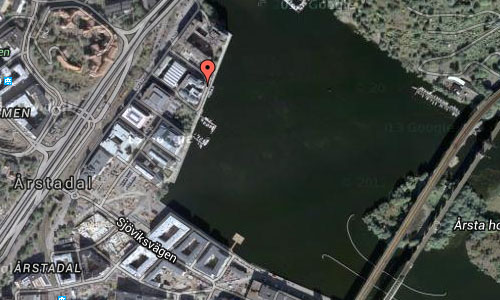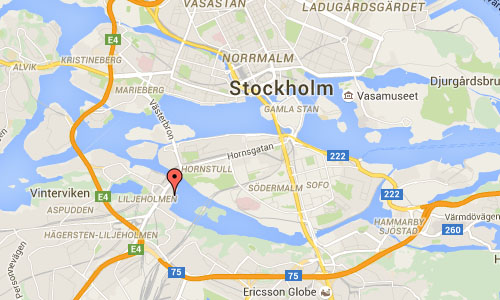 More information at www.amffastigheter.se and sv.wikipedia.org