Volvo Photo Locations Part 172


Sahlgrensgatan is a street in the district Vallgraven in central Göteborg. The street is about 330 meters long, and stretches from the roundabout at Rosenlundsbron, Rosenlundsplatsen and Hvitfeldtsplatsen to Västra Hamngatan.
The street got its name in 1882 in memory of Nicolaus Sahlgren. An older name of the street was Jungfrustigen, because the girls in the family often went here on his way to the fish and vegetable markets.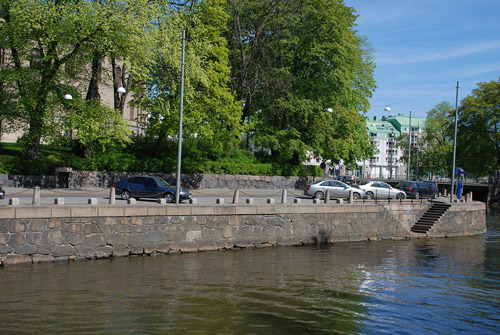 In the eighth district, the plot No. 21, was the third Sahlgrenska Hospital from 1855 to 1900.
Along Sahlgren Way north side of the walls, which belong to the bastion Carolus Dux. Once this torn down, relatively much of the foundations was left there. The land inside the walls is therefore higher than the outside. Below ground level are three brick walkways and a couple of rooms preserved from the bastion.
More information at sv.wikipedia.org