Volvo Photo Locations Part 192


Bustadvägen in Hönö is a road that leads from the island Hönö towards Fotö, another island. These islands are connected by the Fotöbron or Fotö bridge.
Hönö is an island and a locality situated in Öckerö Municipality in the northern archipelago of Gothenburg. The island, which has the largest population in the municipality, located south of Öckerö Västra Götaland.
Identification Hönö originating in the Old West Nordic word Hein, meaning whetstone and relates island round, smooth polished slabs.
Prince Henrik (Henrik Sjöfararen) established in 1400- the first half Portugal's first astronomical observatory and a sjöarsenal. There, he trained skilled sailors and mathematicians and expeditions were sent out across the world. The cross was put up by sea and land marks in expeditions and voyages of discovery, partly to show to other mariners that the site was explored and partly to correct the maps continually drawn and updated. Coldinuordens tradition of placing green or white crosses in the archipelago is an unbroken tradition from this time. Cross navigational significance today is small, but the location has a symbolic value. 1928 was a cast iron cross on Cross Mountain on Hönö of Coldinuorden as a memorial for seafarers well. In the middle of the cross is a five-pointed star with one eye.
Approximately 300 meters west of the bathing spot Jungfruviken and approximately 1 kilometer southeast of the island's church, lies a labyrinth called Labyrinten Tryggeberg, on the northwest slope of a rock face on 10-15 meters. It is 7.5 meters in diameter entrance at the east-north-east side. Originally it had 12 dikes, but only six laps stone remains. The location of the maze called Stora Möet, therefore Stora Mötet or Great meeting. Approximately 30 meters northeast of the maze is a 7 meter high mound with my pit. Although the name Tröggebergs slott aooears.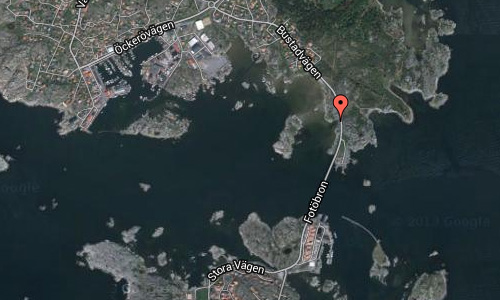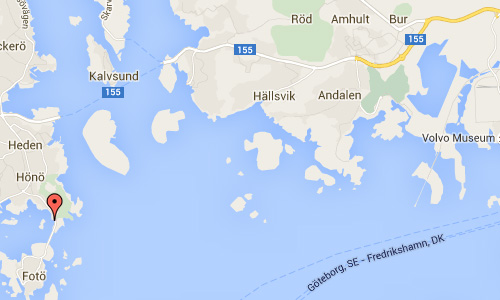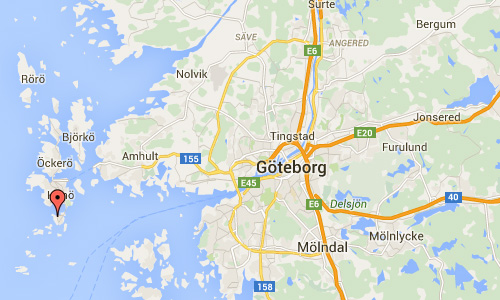 More information at sv.wikipedia.org and www.fiskemuseet.se.