Volvo Photo Locations Part 216


Ölmanäs Segelsällskap is located at Gårda Brygga Hamn on Hamnvägen in Åsa, Halland, Sweden
Ölmanäs SS is a sailing club that is based in The Tribune in Garda jetty, Åsa in Kungsbacka Municipality. The club conducts sailing activities throughout the summer with instructors and coaches.
The Club organizes an annual sailing competition Ölmanäsdagen as a spectator friendly competition open to all classes Optimist, E-dinghy, RS Vision and Kind Tender. The races take place in Kungsbackafjorden which is located inside the lighthouse Nidingen.
The club also runs sailing over a number of weeks each summer, mainly in July.
At Gårda Brygga, there have been boating facilities here since it was built in 1902. It is the sea in the center and several associations are working together to keep swimming and boating in top condition. Very pleasant activities are on the program, and every summer there will be swimming lessons and sailing just to name a few activities. This helps to Gårda Bridge has become a both exclusive and popular area of ​​Ölmanäs to settle on. Asa consists of several major areas, including Österbyn, Lake Bridge, clapping, Buared, Ölmanäs and central Asa Historically, a popular seaside resort with a strong "summer feeling" that lives year-round. Asa center boasts a lovely beach, Sörvik or White Sand, located at Åsa Camping. During the 2000s, the population increased dramatically and land- and apartment prices have risen; very dependent on that Gothenburg has grown, which has led to extensive infrastructure and that "Greater Gothenburg" now extends down in Halland. This is seen, for example, by public transport in Västra Götaland (Gothenburg) extends down to Frillesås and Åsa.
Åsa is a locality situated in Kungsbacka Municipality, Halland County, Sweden.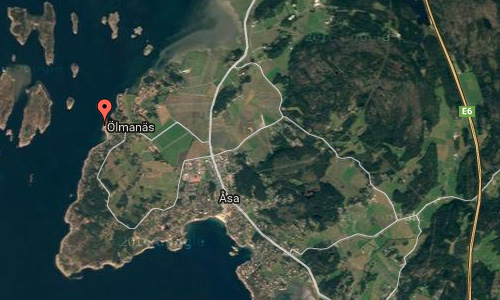 More information at /www.laget.se/OLMANAS_SS_KLUBB, infingfunderar.blogspot.se and www.gotland.net.