Volvo Photo Locations Part 218


Sven-Harry's konstmuseum is located between the Vasaparken and Eastmansvägen in Vasastan, Stockholm.
The six-storied building is already a sight worth seeing. You are unlikely to have seen anything similar. It is easy to find. The building attracts the gaze, in spite of it being bordered with luxuriant trees.
Anna Höglund from Wingårdhs arkitekter has created a minimalist design idiom with large panorama windows and – something special – she has chosen to clad it with brass. At the top is a recessed penthouse where a similarly brass-covered copy of Sven-Harry's 18th-century mansion, Ekholmsnäs, appears like a little pagoda facing the sky. Here you can see the museum's permanent exhibition. A roof terrace with room for sculptures surrounds the small building. Apart from this, the building has an art exhibition on two floors, totalling 400 square metres for temporary exhibitions. There are also two areas that can be rented, a restaurant and 18 housing tenants.
"As far as I know this is the first time that a museum has been integrated with living in this way. It is fun that people can get close to art and vice versa", says Sven-Harry.
"What do you do with an art collection when it is complete? If you donate it to a museum it ends up in their basement. No, I want everyone to be able to enjoy my art the way I do." Sven-Harry Karlsson
This was the idea that finally led to the founding of the museum, which opened on 27 March, 2011. Sven-Harry's art museum is a spectacular building with a gleaming brass facade, in the middle of Stockholm, just by Vasaparken.
Sven-Harry's art museum, a wonderfully golden building designed by Gert Wingårdh and Anna Höglund, unites a variety of activities: in addition to the art gallery and Sven-Harry's "home", it also houses a restaurant, apartments and commercial premises. We have a broad and varied spectrum of contemporary and classical art and endeavour constantly to expand the concept of art, with exhibitions, collaborations and discussions, in an active, living house and home.
Sven-Harry's art museum is owned and run by a foundation with the mission to promote activities in the field of art history, architecture and construction.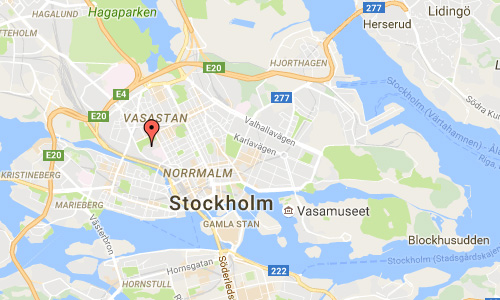 More information at www.sven-harrys.se, www.svenharrys.com and sv.wikipedia.org.