International Volvo Photo Locations Part 212


The University of Cape Town is located in the Jameson Hall on Jammie Plaza, the focal point on Upper Campus in Rondebosch, Cape Town, South Africa.
The University of Cape Town (UCT) is a public research university located in Cape Town in the Western Cape province of South Africa. UCT was founded in 1829 as the South African College, and is the oldest university in South Africa and the second oldest extant university in Africa. UCT is the highest-ranked African university in the QS World University Rankings, the Times Higher Education World University Rankings, and the Academic Ranking of World Universities, and its Law and Commerce Faculties are consistently placed among the hundred best internationally. The language of instruction is English.
The main teaching campus, known as Upper Campus, is located on the Rhodes Estate on the slopes of Devil's Peak. This campus contains, in a relatively compact site, the faculties of Science, Engineering, Commerce, and Humanities (except for the arts departments), as well as Smuts Hall and Fuller Hall residences. Upper Campus is centered on Jameson Hall, the location for graduation and other ceremonial events, as well as many examinations. The original buildings and layout of Upper Campus were designed by JM Solomon and built between 1928 and 1930. Since that time, many more buildings have been added as the university has grown. Upper Campus is also home to the main library, The Chancellor Oppenheimer library which holds the majority of the University's 1.3 million volume collection.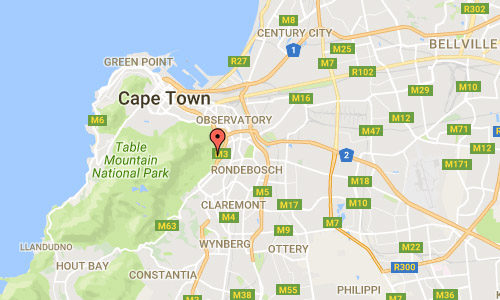 More information at www.uct.ac.za and en.wikipedia.org.