International Volvo Photo Locations Part 233


Skagafjörður is a coastal road on Western Island which crosses Kolgrafafjörður, a huge bay.
Kolgrafafjörður on Snæfellsnes peninsula, West Iceland, has been proving popular with tourists since the mass herring deaths in 2012 and 2013.
An estimated 50,000 tons of herring died in the fjord in December 2012 and February 2013 after entering the fjord. The fish are believed to have died due to lack of oxygen in the fjord caused by a landfill and bridge constructed across the fjord in December 2004. An extensive cleanup operation took place as well as experiments to drive away the herring, which have continued to enter the fjord.
Previously, the area was popular primarily because of the mountain Kirkjufell in nearby Grundarfjörður but now the area's wildlife—including orcas, dolphins, seals and almost 40 species of birds—is the fjord's main attraction. There is an increase in wildlife in the area at this time of year because of the migration of herring to the area.
"It's just a magical place. You have the northern lights at night and the orcas during the day and the scenery is just magnificent," Wouter Jan Strietman, a tourist from the Netherlands, told ruv.is.
Manager at Hotel Framnes, Gísli Ólafsson, says that the hotel has been fully booked. "We've been busier during the winter than in the summer."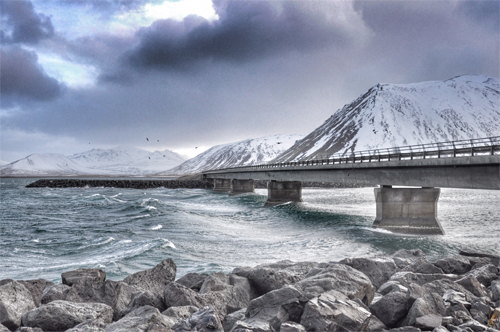 Snaefellsnes is a large peninsula extending to the west from West Iceland ending with a national park, Snaefellsjokull National Park, where the glacier towers over the scenery, as can sometimes be seen from Reykjavik, lending its beauty to the area.
The peninsula stretches over 100 km to the west as a mountain ridge that includes active volcanoes and is unique in the variety of mountains found.
A few small and beautiful villages are located on the south side and a few fishing villages are on the north side: Rif, Hellissandur, Olafsvik, Grundarfjordur and Stykkisholmur. The last one is highly popular for travelers, featuring a volcano museum and a ferry that takes you across the fascinating Breidafjordur bay to Brjanslaekur on the south border of the Westfjords.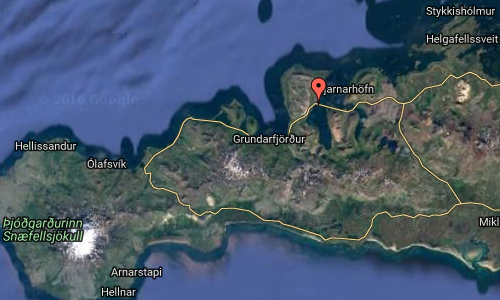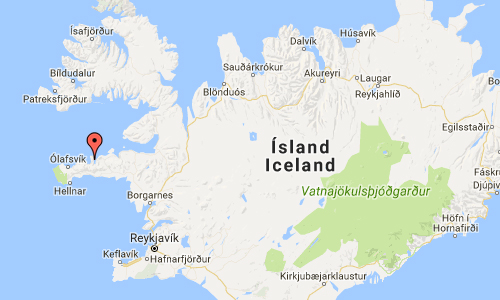 More information at en.wikipedia.org, icelandreview.com and guidetoiceland.is.