International Volvo Photo Locations Part 235



Pointe Croisette is one of the ten districts of the city of Cannes, so called because it includes the part of the Boulevard de la Croisette which continues on the cape after skirting the city center.
The cape extends into the Mediterranean, surrounded on the west by the bay of Cannes and on the east by the Gulf of Juan. It faces, facing south, the Lérins Islands, a stone's throw away.
From the Pointe Croisette, you have a wonderfull view on Cannes!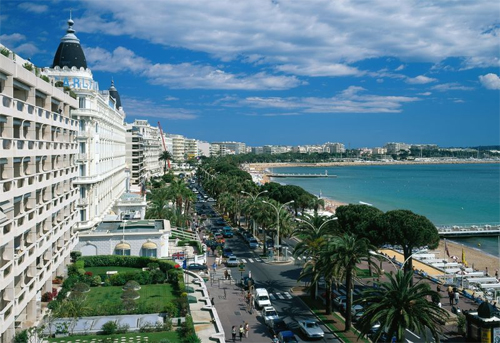 The Promenade de la Croisette or Boulevard de la Croisette, is a prominent road in Cannes, France. It stretches along the shore of the Mediterranean Sea and is about 2 km long. The Croisette is known for the Palais des Festivals et des Congrès, where the Cannes Film Festival is held. Many expensive shops, restaurants, and hotels (such as the Carlton, Majestic, JW Marriott Cannes, and Martinez) line the road. It goes completely along the coastline of Cannes.
The Croisette is listed in the cultural heritage general inventory of France.
Cannes is a city located on the French Riviera. It is a commune located in the Alpes-Maritimes department, and host city of the annual Cannes Film Festival, Midem, and Cannes Lions International Festival of Creativity. The city is known for its association with the rich and famous, its luxury hotels and restaurants, and for several conferences. On 3 November 2011 it also played host to the G20 organisation of industrialised nations.
The Promenade de la Croisette is the waterfront avenue with palm trees. La Croisette is known for picturesque beaches, restaurants, cafés and boutiques. Le Suquet, the old town, provides a good view of La Croisette. The fortified tower and Chapel of St Anne house the Musée de la Castre. A distinctive building in Cannes is the Russian Orthodox church.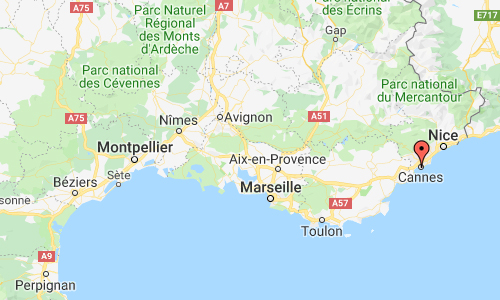 More information at fr.wikipedia.org/wiki/La_Croisette and www.cannes-destination.com.