International Volvo Photo Locations Part 268


The Granville Street Bridge is an eight lane bridge in Vancouver, British Columbia. It spans False Creek and is 27.4 metres above Granville Island. It is part of Highway 99.
The original bridge was completed in 1889. It was a 732-metre long low timber trestle. The navigation span, near the north end, was a trussed timber swing span, tied with wire ropes to a central wooden tower. In 1891 the bridge was widened on both sides for streetcar tracks, except where the tracks converged for the swing span. A new and second bridge was completed in 1909. It was a longer, medium-level steel bridge with a through truss swing span.
On February 4, 1954, the current third Granville Street Bridge opened. A million cars would cross over the bridge in its first month. The city of Vancouver funded the bridge itself as Mayor Frederick Hume said "no formal assistance given by any other government body."
The eight-lane structure was constructed on the same alignment as the first bridge while steel plate girders salvaged from the second bridge made barges for constructing the foundations of the Oak Street Bridge.
The first "civilian" to drive over the 1954 bridge was the same woman who was first to drive over the second bridge in 1909. She had been widowed between the two openings, and so had a different name. Both times she was at the wheel of a brand-new Cadillac.
Recent improvements to the bridge include increasing its earthquake resistance, and installing higher curbs and median barriers.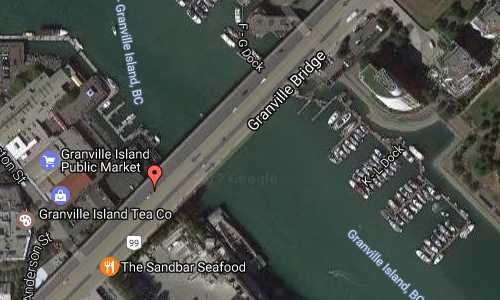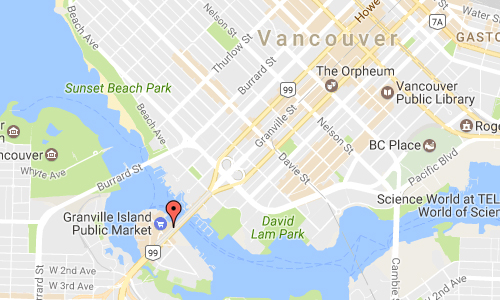 More information at en.wikipedia.org, structurae.net and www.tourismvancouver.com.