International Volvo Photo Locations Part 287



Thurlow St & Melville St are two streets in Vancouver in Canada. They are part of the Coal Harbour District in Downtown Vancouver.
Coal Harbour is the name for a section of Burrard Inlet lying between Vancouver, Canada's downtown peninsula and the Brockton Peninsula of Stanley Park. It has also now become the name of the neighbourhood adjacent to its southern shoreline.
Coal Harbour is used to designate the relatively new official neighbourhood of the City of Vancouver bounded by roughly Burrard Street and Pender near the Financial District to West Georgia Street near the West End in the south to Stanley Park in the north. The neighbourhood consists of numerous high-rise residential apartment and condo towers with luxury townhome podiums catering to the upper-crust.
The northwestern section near Stanley Park features picturesque parkland, private marinas, several rowing and boating clubs, high-end shoppes and restaurants, and a community centre designed by architect Gregory Henriquez. To the east is Deadman's Island, the site of the naval station and museum HMCS Discovery, where the harbour itself opens up to the Burrard Inlet. Towards the Financial District in the southeast, the neighbourhood is dominated by high-rise office buildings, hotels and numerous apartment towers. Immediately south lies Vancouver's Luxury Zone along Alberni Street.
Coal Harbour is home to Vancouver Harbour Water Aerodrome, located a few blocks from Canada Place and the Vancouver Convention Centre. Within the harbour is a floating gas station for marine vessels.
The six floating homes in Coal Harbour, along with the twelve across town in False Creek are the only legal floating homes within the city of Vancouver.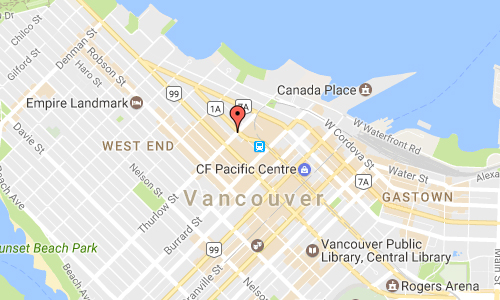 More information at en.wikipedia.org and www.navajonationparks.org.