Volvo Photo Locations Part 298



Flygtornsvägen is a road in Torslanda, close to Göteborg and close to the Volvo factory which is also located in Torslanda. The street name relates to the air traffic tower which is still there on the hill.
This place was previously the location of the Torslanda airport or Torslanda flygfält. Torslanda Airport served the city of Göteborg as its main airport from 1923 to 1977, when the Göteborg Landvetter Airport was opened. The airport closed soon afterwards. In 1969, an air traffic control tower was built on an adjacent hilltop as replacement for an older tower built in 1938.
The 1969 control tower remains (as of 2010) as one of the last artifacts of the airport. Most of the old airport was demolished in 1997, when the former runway paving were mainly removed.
Until 1995, Volvo housed its collection of historic vehicles in "The "Blue Hangar" (Den Blå Hangaren). Now they are located in the Volvo Museum, a few kilometres away.
In recent years, the original land from the Torslanda Airport has quickly redeveloped into a residential area known as Amhult, eventually to become a garden village with 900 new homes, a commercial centre, preschool and school.
The former runways have partially been used for car testing by Volvo, for driver training and race car testing, and for model aircraft, until the runways were removed. An area is still used for storing ship containers. A golf course has been built over parts of the former runways. The road no 155 to Öckerö went a detour around the north-south runways. Around 1997 the road was rebuilt to go straight across the former runway. The terminal building remains and is used for a number of small shops.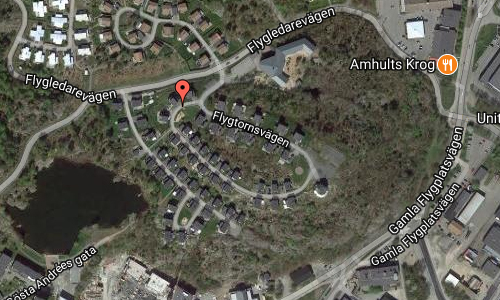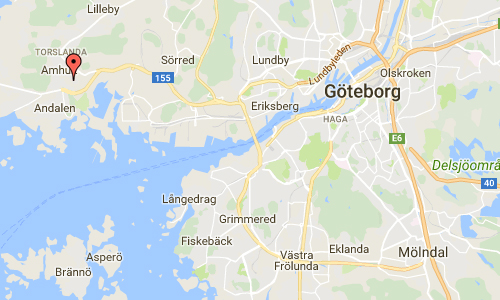 More information at en.wikipedia.org.