International Volvo Photo Locations Part 319



Kvarterhuset Amagerbro is located on Christian Svendsens Gade in Copenhagen, Denmark.
Often called one of the most beautiful public spaces in Copenhagen, the Kvarterhuset Amagerbro or Neighbourhood Centre of Jemtelandsgade is living proof that nothing is more attractive than the combination of beauty and brains.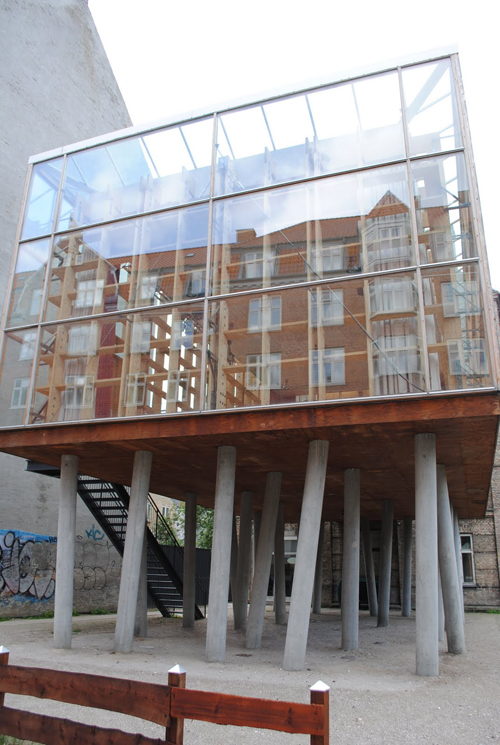 Emptying an old industrial building from 1880, Danish architect Dorte Mandrup created an unconventional arrival point for the new neighbourhood centre and added an interpretation of a treehouse in the shape of an assembly hall balancing on crooked concrete columns. Not your garden-variety neighbourhood centre! Most importantly, the centre has succeeded in housing everything from conferences and debates to concerts and children's theatre and is now the centre of gravity for local democracy and networks.
Today, the centre also houses a local library and a café as well as office facilities on the upper floors.
The structural changes to the existing building consist primarily of the partial removal of the existing floor decks in order to create a new, triple-high foyer space running the length of the building.
In addition to this, the supporting structure in the assembly hall consists of an exposed framework of plywood covered with thermal glazing panels in pine frames.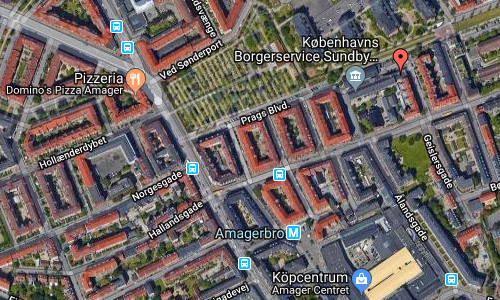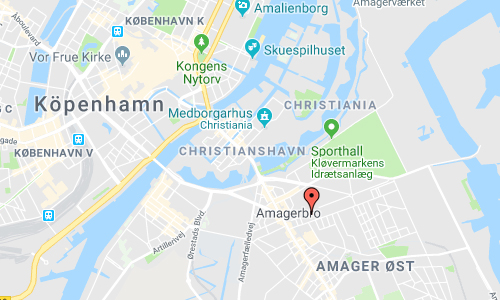 More information at www.dortemandrup.dk and kvarterhuset.kk.dk.